Luke McCormick: Swindon Town chairman would 'quit over row'
Last updated on .From the section Football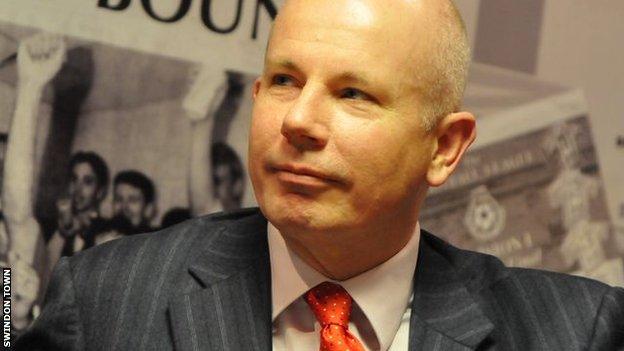 Swindon chairman Jeremy Wray says he would resign if the row over Luke McCormick's trial at the County Ground damages the club's reputation.
He has served three and a half years of a seven-year sentence for killing two children in a crash in 2008, and the victims' family have reacted angrily.
Wray told BBC Wiltshire: "I wouldn't be frightened to back down from the club."
He continued: "In terms of a principle, I absolutely would resign."
McCormick admitted causing the deaths of Arron Peak, 10, and Ben Peak, eight, and driving with excess alcohol.
The brothers, from Greater Manchester, died in the crash on the M6 in Staffordshire on 7 June 2008.
McCormick was playing for Plymouth Argyle at the time, and the club terminated his contract by mutual consent after he had been charged and bailed.
The parents of the victims have voiced their anger over Swindon's decision to take on the keeper, telling the Sun: "Swindon might be a family club, but now they're hiring a man who has torn my family apart."
Wray added: "I'm not going to jeopardise the club's position on this.
"I'm not going to allow the reputation of the club, that we've worked so hard to build up, to be hurt by this."
McCormick has been training with the League Two champions since January while on day release from prison.
Speaking earlier this week, Wray said the club were trying to help the keeper get back to fitness and had no firm plans to offer him a permanent contract.