Hulk in talks over move from Porto to Chelsea
By Saj Chowdhury
BBC Sport
Last updated on .From the section Football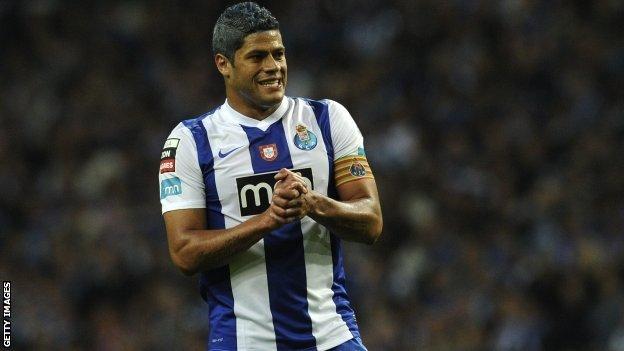 Porto and Brazil forward Hulk is in discussions with Chelsea regarding a move to the European champions.
Hulk scored 21 goals in 38 appearances this season to help Porto to their second successive league title.
The player is currently with the Brazil squad in Germany ahead of Saturday's friendly against Denmark in Hamburg.
His agent Teodoro Fonseca told Brazilian media this week: "There hasn't been an official proposal so far. There has been a lot of interest in him, but it has yet to go further than that.
"All that should change next week. Besides Chelsea, there are four more English clubs interested in him.
"Porto will not let him go easily. His release clause is 100m euros [£80m], but ultimately it is the player's wish to take on another challenge that will make the difference.
"Those are the words of Porto's directors. They have said as much, and will not stand in his way, so though it will not be easy for those English clubs financially, there is room for negotiation. We can sort everything out, I am sure."