Liberia's Weah criticises coaching choice
Last updated on .From the section Football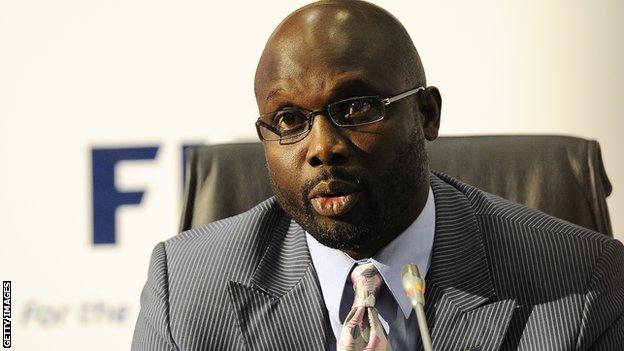 Liberian legend George Weah has criticised the decision to overlook Thomas Kojo for the job of national team coach.
But despite a win over Namibia in his only match in charge, the job eventually went to Kaetu Smith.
"I don't know [Smith], but Thomas Kojo I know well and I don't why they took him off the team," Weah told the BBC.
"The first game (against Namibia) he brought victory and now he's out of the team - that is wrong.
"I think the person who made that decision didn't make a good decision."
Smith has been based in the United States in recent years but knows the Liberia Football Association's technical director Henry Browne from his time coaching youth teams in Liberian in the 1990s.
His first competitive game in charge will be away to Senegal followed by a home match with Angola in qualifying for the World Cup in Brazil 2014.
That will be followed by the second leg of their 2013 Africa Cup of Nations qualifier against Namibia, which they lead 1-0 thanks to that victory engineered by Thomas Kojo back in February.