Yeovil Town sign Marsh-Brown, Foley and Hinds
Last updated on .From the section Football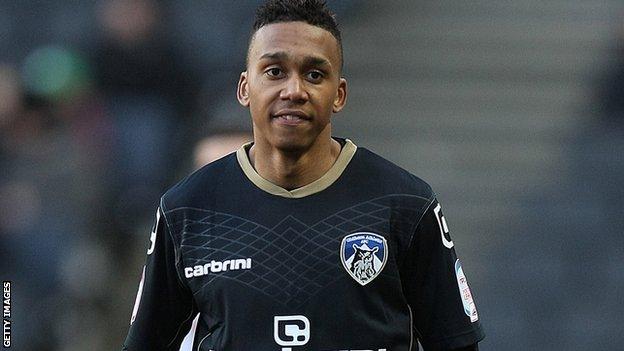 Yeovil have signed winger Keanu Marsh-Brown and striker Sam Foley, whilst re-signing defender Richard Hinds.
Marsh-Brown, 19, who was recently released by Oldham, has agreed a one-year deal at Huish Park.
Foley, 25, signed a one-year deal from Newport County, where he has scored 30 goals over the last two seasons.
Hinds initially joined the Glovers in February, but the 31-year old was out of contract this summer, before being offered a new one-year deal.
Speaking to BBC Somerset, manager Gary Johnson admitted that he was delighted with the signings: "The two young lads [Marsh-Brown and Foley] are very exciting and the old man of the party, Richard Hinds, is a great signing as well because he was terrific for us last season."
Johnson also revealed that he thought that it was important to begin his business early in the off-season to get the best players.
"The good players are going to get taken early, and we've got to make sure we don't get left with the ones that are being left.
"Fortunately the early bird catches the worm and I'm very pleased we managed to catch them this time round."