Fifa moves Mali qualifier because of political unrest
Last updated on .From the section Football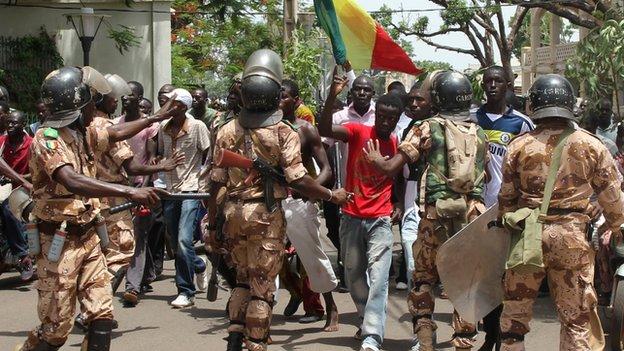 Mali's home World Cup qualifier against Algeria will be played in Burkina Faso.
Fifa moved the Group H tie last week but has now confirmed the Burkinabe capital Ouagadougou as the new venue.
The 9 June clash, originally scheduled for the Malian capital Bamako, had been moved because of security concerns following the coup in March.
Clashes last month between military factions led to clubs from Nigeria and Egypt being stranded in Bamako after African Champions League games.
Fifa, which has been monitoring the Mali situation since March, confirmed that the Algerian federation had asked for the game to be moved.
Both teams opened their 2014 campaigns at the weekend as Mali lost 1-0 in Benin while Algeria thumped Rwanda 4-0 at home.