Romelu Lukaku felt no joy at Chelsea's Champions League win
Last updated on .From the section Football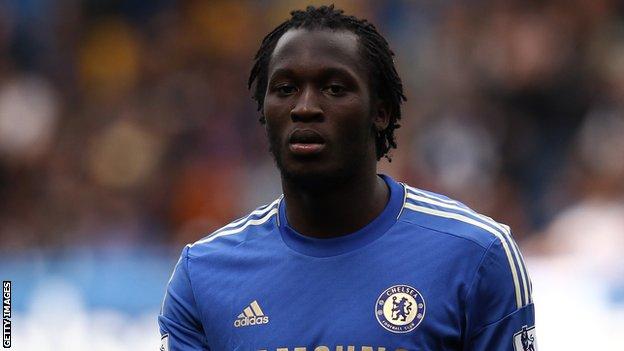 Chelsea striker Romelu Lukaku has said he can take no satisfaction in his club's Champions League and FA Cup triumphs because he did not play a significant part in them.
The 19-year-old also admitted he could be forced out on loan next season.
"I don't like people talking to me about the Champions League. It wasn't me, but my team that won," he said.
"When [Salomon] Kalou put the cup on my lap in the bus I asked him to take it away immediately. I didn't want to touch it because just as with the Champions League I had no part in it at all," he told De Standaard newspaper.
"Chelsea really wanted me last summer and paid a lot for me but after a while I thought, are you just throwing money around?"
Lukaku, who is yet to score for the Blues, will seek talks with the new Chelsea boss before deciding on his future.
"During the conversation with the manager I will see whether he's serious about me or not. If not, I will go away on loan. I have to play," he added.