Euro 2012: Sportsound pundits have their say

By Thomas McGuigan
BBC Sport
Last updated on .From the section Football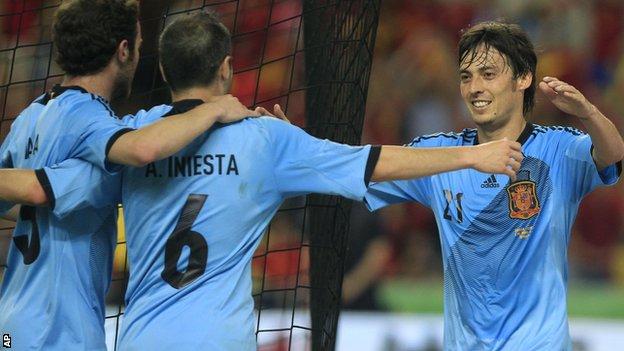 Scotland may be absent from the Euro 2012 finals but football fans across the country will nonetheless be glued to the action.
With defending champions Spain aiming to retain their European crown, can anyone threaten their stranglehold on the beautiful game?
We asked the BBC Radio Scotland Sportsound pundits to don their tactical caps and give us their predictions on who will triumph and which players will light up the tournament in Poland and Ukraine.
Craig Paterson
Winners: It has to be Spain because of the quality they have at their disposal. Man for man they're the best team and have the best squad in the competition.
Should they play to their potential, it'll be very difficult for anyone else to get close to them. David Villa will be missed but Cesc Fabregas came into the Barcelona side without Villa and they never looked quite as potent.
Barcelona and Real Madrid provide most of the players for the national side but they are beatable: as Chelsea and Bayern Munich have shown.
Germany, ruthlessly efficient, have good players and pace in the side; they're mentally strong and could run Spain close.
Dark horse: Unfortunately for Scotland in their forthcoming World Cup qualifying campaign, Croatia are a team that always impress. If you think of Nikica Jelavic and Luka Modric, they have players of real quality.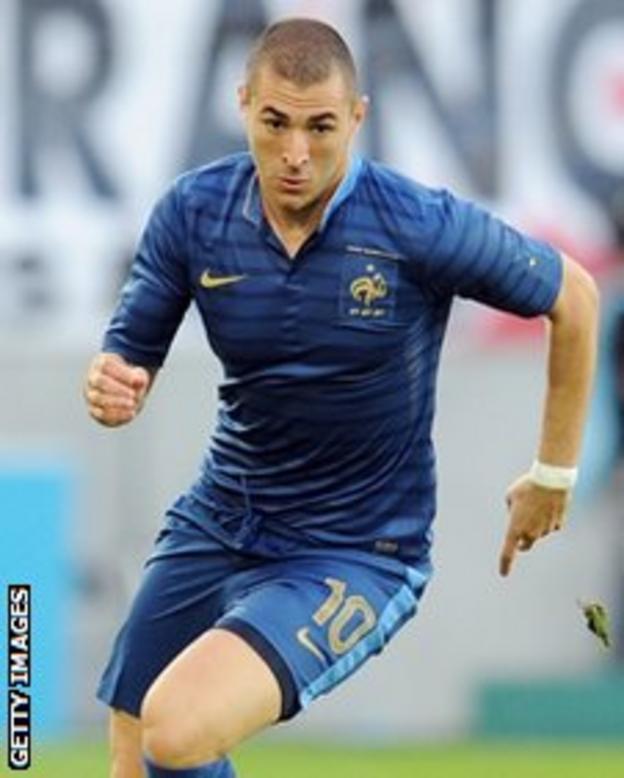 They've got some younger players coming through and are on the way up. They could cause problems for anybody.
Player to watch: I saw Karim Benzema destroy Rangers when Lyon won 3-0 at Ibrox in a Champions League match and I thought: "what a talented player". After initially struggling in Madrid he's back playing regularly and he's France's latest version of Thierry Henry.
If he produces what he's capable of, Benzema could light up the competition.
Top goalscorer: Karim Benzema
Adopted country for Euro 2012: None. I just hope the games are open and teams don't set out to frustrate the opposition. This is a chance for outsiders to really make a name for themselves.
Murdo MacLeod
Winners: I think this will be the year for Germany. They have such a great tournament record and look to have a very strong squad.
They are in a tough group with the Dutch, Denmark and Portugal but they won every game in qualifying.
The team has a lot of goals in it, with Thomas Mueller and Lucas Podolski supporting a central striker, which will be either Mario Gomez or Miroslav Klose.
They were impressive at the World Cup and the younger players now have two more years of experience under their belts.
I also think the Bayern Munich contingent will have something to prove after they gave Chelsea a battering in the Champions League final and somehow lost out.
Dark horse: I think Russia should be able to progress from a fairly easy group and in Dick Advocaat they have an experienced manager, who could spring a few surprises.
Player to watch: I'll be interested to see how Cristiano Ronaldo gets on. He was such an influential player for Real Madrid as they won La Liga.
He's scored more than 80 goals in the last two seasons at the Bernabeu, which is just incredible.
But he has had a long, hard season and it might just take its toll on a player who is often accused of not turning up at the big tournaments for Portugal.
If he and the other star players can reach their usual standards, we'll be in for a cracking competition.
Top goalscorer: I'll go for Robin Van Persie since hehad an amazing season with Arsenal and Holland should get at least as far as the semi-finals.
Adopted country for Euro 2012: It's got to be Germany. I really enjoyed my time playing at Borussia Dortmund and that's where my money is going.
Allan Preston
Winners: I'm going for France. They've got a very good young manager in Laurent Blanc and have some top players. Blanc will know his favoured starting XI and they're enjoying a long unbeaten run.
The Germans are always there or there abouts as are Spain. But I think Spain are getting too old and the Dutch tend to fall out with one another during the big tournaments.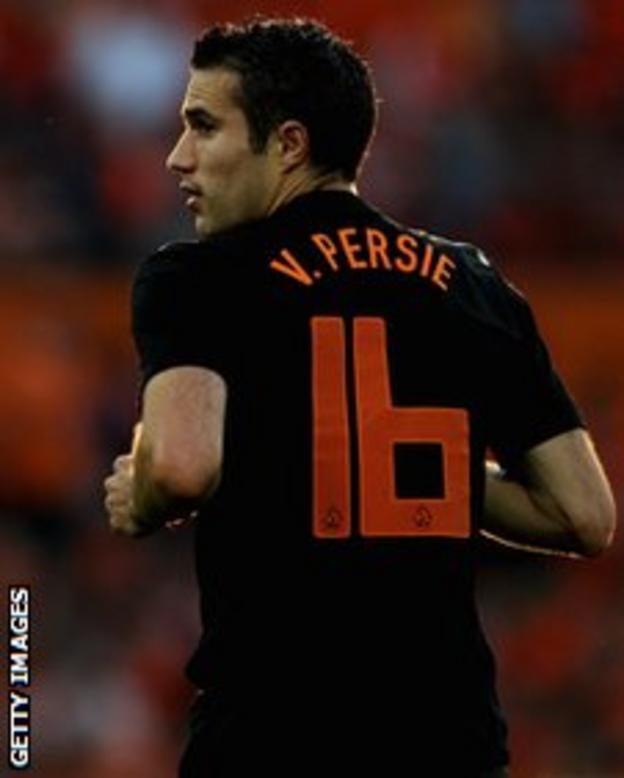 The French philosophy is a bit like Kevin Keegan's when he was at Newcastle: "if you score two then we'll score three". Defensively, France are slightly stronger than the Netherlands so that's why I'm going for Blanc's men.
Dark horse: Being the joint host nation might actually benefit Ukraine. Unfancied nations have won in the past: look at Denmark and Greece. I'd say Ukraine would be a decent each-way bet.
Player to watch: I'm looking forward to seeing Franck Ribery. He'll be disappointed at losing the Champions League final with Bayern Munich but this is a chance to go on and show everybody what a top player he is.
Top goalscorer: For me, it's got to be Karim Benzema. I'm backing the French to steal Spain's crown and I think Benzema will be the man to fire the goals all the way to the final.
Adopted country for Euro 2012: Yes, the other 15 teams apart from England! No, seriously I'm a big lover of Barcelona so I'll watch Spain but because I'm going to have a flutter on France, that's who I'll be backing from start to finish.
Billy Dodds
Winners: I fancy Germany to win it. They play with a machine-like fluency and have added a great deal of flair under Jurgen Klinsmann and now Joachim Loew.
The team has been together for years now and there are great partnerships all over the park.
Real Madrid pair Mesut Ozil and Sami Khedira will make things happen in midfield and big Mario Gomez can bang in the goals.
Holders Spain will start as favourites but I think they will fall short this time because teams have found a way to stifle their style of play.
The injured Carlos Puyol will be a big miss for them. He's the one that can drive them on if things are going against them.
Dark horse: I'm not sure France qualify as outsiders but they would be my other tip to have a good tournament.
They were a laughing stock at the World Cup under Raymond Domenech but Laurent Blanc has instilled a good team spirit and they have an abundance of talent.
Player to watch: Midfielder Mesut Ozil really caught the eye at the World Cup and he is the main man for Germany.
He's got everything. He's quicker than people give him credit for, has great vision and he'll chip in with important goals and assists.
Top goalscorer: Germany's Mario Gomez is not going to dribble his way past defenders like superstars Lionel Messi or Cristiano Ronaldo but he will get goals.
He's tall, athletic, gets in the box. misses chances but just keeps going and he'll be supported by a lot of creative players.
Adopted country for Euro 2012: Having said I think they will fall short, I still love watching the way Spain move the ball around and I'll be happy to see them go far in the tournament.