Radek Cerny signs new one-year contract with QPR
Last updated on .From the section Football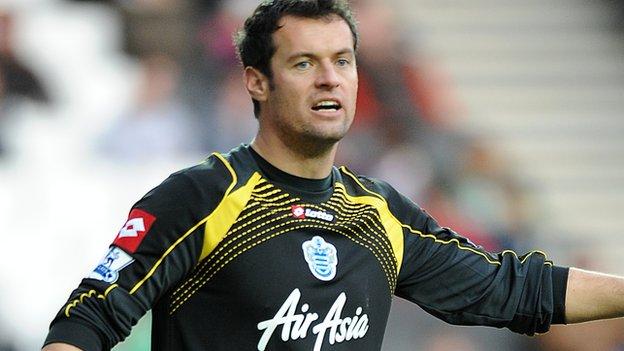 Veteran goalkeeper Radek Cerny has signed a new one-year deal with Premier League side QPR.
The 38-year-old, who joined Rangers from Tottenham in 2008, made six appearances last season.
He told the club website: "At my age, if I'm offered a one-year deal, that's perfect for me. It's fantastic to still be involved with the Premier League.
"My experience is probably why I'm still here. Hopefully that rubs off on the younger players."
He added: "Next season will definitely be different to last season, as I know the quality and consistency of our play could be so much higher."
Meanwhile, the Loftus Road outfit have released Bruno Perone after the Brazilian defender's one-year deal expired.