Motherwell's Chris Humphrey was 'unaware' of Jamaica curfew
Last updated on .From the section Football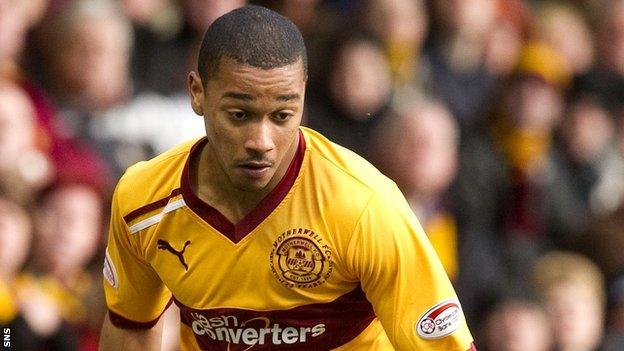 Motherwell winger Chris Humphrey has insisted he was unaware of the curfew that led to his two-game suspension from the Jamaica squad.
Humphrey and Birmingham striker Marlon King were removed from the squad for breaking a curfew after their World Cup qualifier against Panama.
But Humphrey told the club's official website he was unaware of the rule.
"I had not been informed of any curfew and no-one told me we were not allowed to go out," he said.
"It was a huge honour to be asked to represent Jamaica and I am very disappointed I will not be available to try to help the team in the next two games against Guatemala and Antigua & Barbuda.
"I would just like to clarify a few points as I believe there has been a communication problem.
"After the game in Panama I did go out. It was late after the game and to unwind I went out for an hour.
"I fully accept the fact that I did go out and on that basis I have apologised to the team and accept responsibility.
"Naturally I wish the team all the very best in the forthcoming games."