Blackburn Rovers appoint Paul Agnew as general manager
Last updated on .From the section Football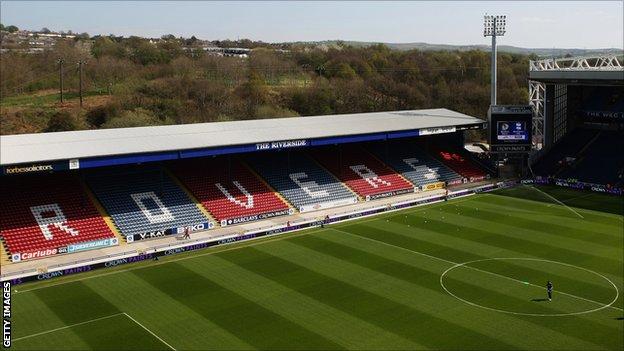 Blackburn Rovers have appointed Paul Agnew to the role of general manager.
The 54-year-old has been at Ewood Park for 16 years and will take up his new position, as well as a seat on the board of directors, in early July.
Most recently, he has been working in press and public relations for Rovers, who were relegated from the Premier League at the end of last season.
"It is a great honour to be handed this opportunity and I will do all I can to help the club to prosper," said Agnew.
He told the club website: "Suffering relegation last season obviously hurt everyone involved, but we must not get bogged down with what has been and gone.
"This is a time to regroup, look forward and concentrate our efforts only on aspects that we can affect and control.
"The owners are putting their faith in me and I thank them sincerely for that. It is now up to me to repay that confidence and to help build a new and bright future for this great football club."
Venkatesh Rao, of club owners Venky's, added: "We believe Paul is the ideal man to take on this challenging role with responsibilities across all areas.
"His love of Rovers is very clear and we have been most impressed with what we have seen and heard of him during our time at the club.
"He can count on our full backing and support and we are sure he will go on to prove a very successful appointment."
Simon Garner, the club's all-time record goalscorer, told BBC Radio Lancashire he is hopeful that communications between the hierachy at Ewood Park and Rovers' supporters will improve as a result of Agnew's appointment.
Garner, who has previously been critical of Venky's ownership, said: "If Paul is now a general manager, hopefully he will be more open to the fans and tell them what's going on at the football club.
"He was the PR man at the football club and I don't know if that's why they've done it, but I think he does need to come out and be a spokesperson for Venky's and keep the fans in the loop."