Trio nominated for Jersey's Player of the Year award
Last updated on .From the section Football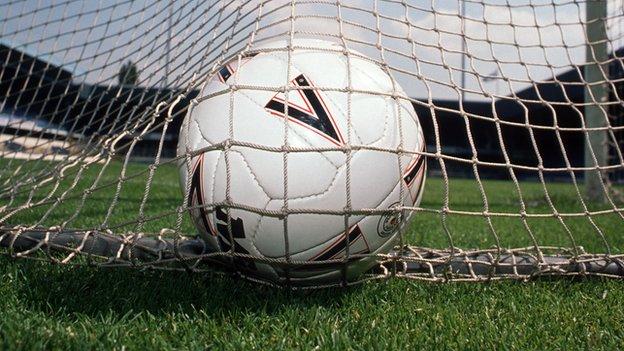 The nominations for the Jersey Football Combination Player of the Year awards have been revealed.
Jersey Scottish players Jack Boyle and Craig Fletcher have been nominated for the Premiership Player of the Year award, alongside Trinity's Adam Pepper.
Boyle was the league's top scorer this season with 15 goals, while Pepper netted five times during the campaign.
Fletcher's semi-final shoot-out saves helped Jersey on their way to lifting the FA Inter League Cup.
Awards will also be given to the Championship and Ladies Players of the Year, alongside an award in honour of Jersey's best referee.
The presentations take place on Tuesday, 19 June, at the island's Pomme d'Or hotel.
Full List of Nominations
Premiership Player of the Year
Jack Boyle (Jersey Scottish)
Craig Fletcher (Jersey Scottish)
Adam Pepper (Trinity)
Championship Player of the Year
Pascal Corcoran (St Martin)
Kyle Hampshire (St Brelade)
Jason Watts (St Lawrence)
Ladies Player of the Year
Marta Ascencao (St Paul's)
Tara Marie (St John)
Louise Vandervliet (First Tower)
Referee of the Year
Gareth Bayley
Toni Cardoso
Steve Rowland