Pompey Supporters' Trust open talks with Portsmouth administrator
Last updated on .From the section Football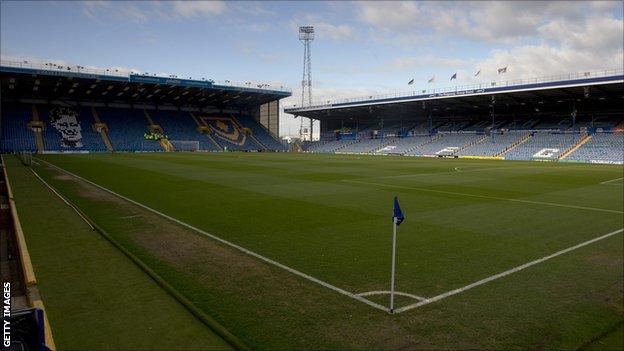 Pompey Supporters' Trust has begun talks with administrator Trevor Birch as it closes in on tabling a rival bid for Portsmouth to Balram Chainrai.
Antony Fanshawe of Begbies Traynor, acting on behalf of PST, is having discussions with Birch with a view to presenting a bid within seven days.
Pompey's creditors will vote on 25 June whether to accept Chainrai's offer.
"Hopefully we will have two bids for creditors on 25 June," PST spokesman Scott Mclachlan told BBC South.
Fanshawe will spend the week with Birch presenting details of the PST bid with Pompey's administrator deciding soon after whether to accept their offer.
If the PST bid is accepted, creditors - who are owed in the region of £58m - will then vote on which offer to accept.
Chainrai has offered creditors 2p in the pound as part of a Company Voluntary Agreement.
But Mclachlan says the PST may be able to better that offer.
"We saw the offer and it was less than we expected," he told BBC South Today.
"We now have a platform to work from and we hope we can offer better than 2p in the pound.
"But the major issue is still how to sustain the £10m wage bill the club will currently have in League One."
Mclachlan revealed the Trust had attracted five 'high net worth individuals' who had pledged over a £1m while they have had around 800 new pledges of £1,000 since the start of May.
That figure is short of their 1,000 person target but Mclachlan believes the bid is still in the best interests of the club.
"It's been difficult to attract 'high net worth individuals', but people will not fritter their money away," he added.
"Portpin [Chainrai's firm] want to take money out of the club, we want to reinvest it back in."