Havant and Waterlooville suspend assistant Sean New
Last updated on .From the section Conference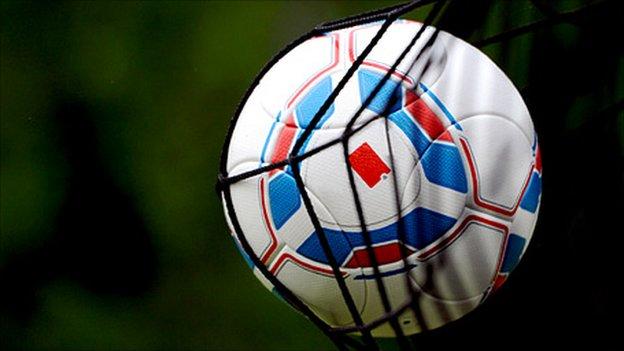 Havant and Waterlooville have suspended assistant boss Sean New for non-disclosure of events in his past.
In May, 42-year-old New was given a suspended jail term for theft and fraud charges relating to his time working for RBM Industrial Supplies.
In the same month he was installed at Westleigh Park, along with manager Stuart Ritchie, after the pair quit their previous jobs at AFC Totton.
"The club appointed New in good faith," said Hawks secretary Trevor Brock.
"But afterwards certain matters came to light that we have to take very seriously. Because of this it is best that New is suspended forthwith.
"The club were aware of his recent court appearance and conviction for theft, but it transpires that he kept certain disclosures in his past from us. We feel as his employer that these matters are material to his employment.
"The club believes these matters would have an adverse and detrimental effect on our reputation, the supporters and the general public.
"Over the years we have built up an exemplary reputation within the non-league game and we regard that as important. We are not prepared to put that at risk."