Harry Redknapp leaves Spurs: Harry in his own words
Last updated on .From the section Football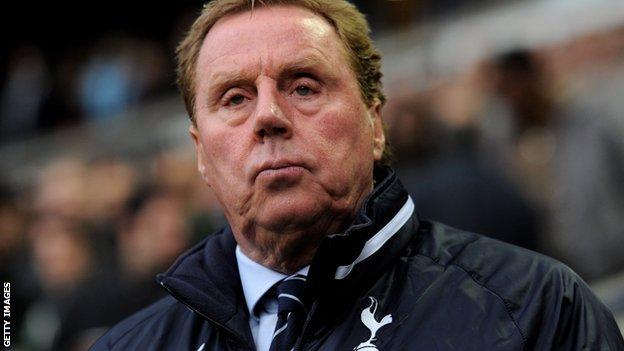 Harry Redknapp's departure as Tottenham manager is the culmination of a fall that began with him looking a near certainty to be the next England manager and ends with him out of work.
Here, BBC Sport looks at Redknapp's flirtation with the England job and his eventual exit from White Hart Lane is his own words.
February 2010, on the England manager's job: "If you're an Englishman it would be hard to turn it down. It's the pinnacle of your career. Honestly, it's not something I sit at home and ever think about. I really don't. 2012? I look at my life and I worry about next week, to be honest."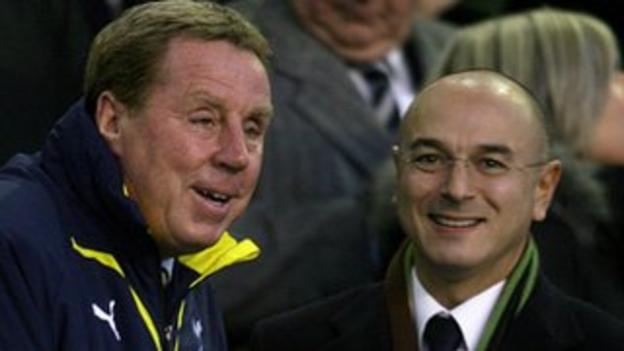 December 2011, on his relationship with Spurs chairman Daniel Levy: "I suppose anyone who's working with Daniel would make an odd couple. He's a businessman, a clever businessman, with a fantastic business brain. We're football people, really. He's a good negotiator … it's a very well-run club from the top."
9 February, the day after Fabio Capello's resignation: "I've not even thought about it. I've got a job to do. Hopefully it'll be the right decision for the country but my focus is all on Tottenham."
11 February:"It is nice that people put me in a position where they think I've got a chance of the job. Yes, it's flattering. Other managers have come out and said nice things and I appreciate everybody's support."
30 April, with Roy Hodgson set to take over as England boss: "I wish him [Hodgson] all the best. He's a great guy. I've got a great job here [at Spurs]. I don't hold grudges. I'm very happy to be doing what I am at Tottenham. Life couldn't be better: the sun is shining, I'm in good health and I'm a very lucky man."
May, before the final game of the season, with Spurs chasing a top-four Premier League finish: "It is not as if it has been part of our lives, that we have been used to it. We had it for one year and it was great and we loved it - fantastic. And we would love it again. But every year is harder to qualify."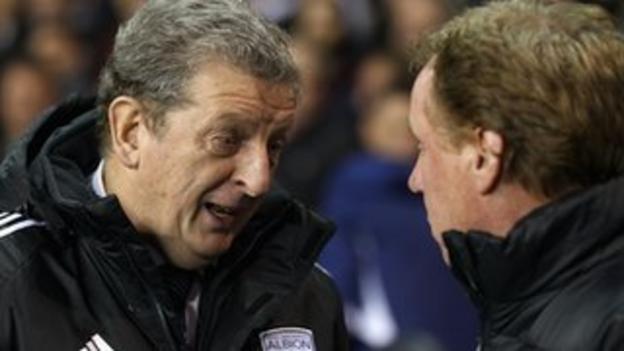 13 May, after Spurs beat Fulham 2-0 to finish fourth in the Premier League: "At the start of the year Champions League football, fourth position, I couldn't have asked for more. We have finished fourth and I couldn't be more pleased."
19 May, before the Champions League final, which Chelsea won to send Spurs to the Europa League: "At the start of the year we wanted a top-four finish for Tottenham which would have we felt gave us Champions League football. But if Chelsea win we can't do anything about that. I am not going to sit there and get screwed up about it tonight."
9 June, on not being offered the England job: "I would have taken it. It would have been difficult to turn it down, [but] I was never approached."
13 June, the day before leaving Tottenham: "No, I haven't resigned, and I have no idea why it is being suggested that I have resigned. It is not true, there is not a chance I will resign. Why should I? I have a year left on my contract."