Richard O'Kelly offered Crawley Town coaching role
Last updated on .From the section Football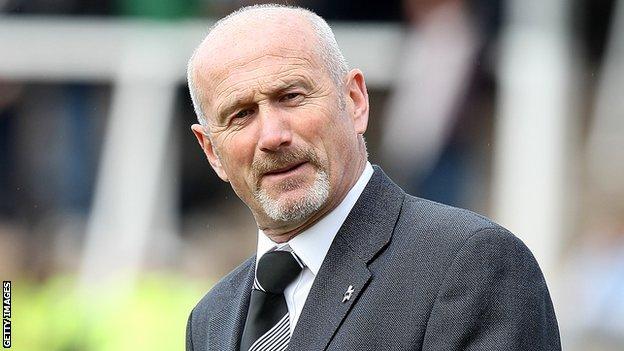 Crawley Town manager Sean O'Driscoll says he hopes to appoint Richard O'Kelly to his coaching staff.
O'Driscoll said: "He's been offered a role so we are just waiting to see if we can finalise it.
"He's got opportunities elsewhere so he is weighing them up. He wants to do things for the right reasons."
O'Driscoll added: "He's his own man.
"For me, he is prepared to speak his mind. You want someone who has their own opinion.
"He has a different way of doing things because we are different personalities, but we work well together."
The duo worked together for seven years at Bournemouth and Doncaster but went their separate ways following their departure from Rovers in September.
O'Kelly spent time coaching at Walsall before being appointed as Hereford manager in March, while O'Driscoll joined the backroom staff at Championship club Nottingham Forest in January.
"I went to Forest as a coach and I've had a view of what he goes through," O'Driscoll said.
"He went to Hereford as a manager, so he's had a view of what it's like to be the man responsible for the result. We both learnt from the experience and if he decides to come, we'll be better for it."