Rangers: SPL delays dual contract investigation

By Chris McLaughlin
Senior Football Reporter, BBC Scotland
Last updated on .From the section Football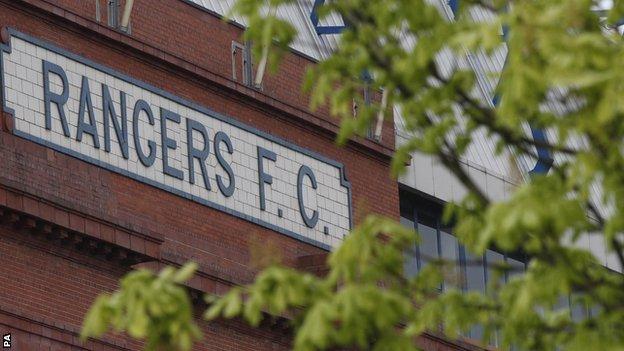 The Scottish Premier League's investigation into possible dual contracts at Rangers has been put on hold.
Scotland's top flight is seeking clarity over the new company's responsibilities for previous misdemeanours.
Rangers's new chief executive Charles Green has begun talks with the league over his "newco" application.
The application will be discussed at an SPL board meeting on Monday.
The SPL investigation was launched in early March following allegations that some Rangers players received payments in the past that were not part of their official contracts.
Last month, following disclosures by BBC Scotland about an Employee Benefit Trust operated by the club and former owner Sir David Murray's company, the SPL issued an assurance that it was progressing with the probe.
But, with the "old" Rangers destined for liquidation, matters have drawn to a halt as the issue of who can be held accountable is debated.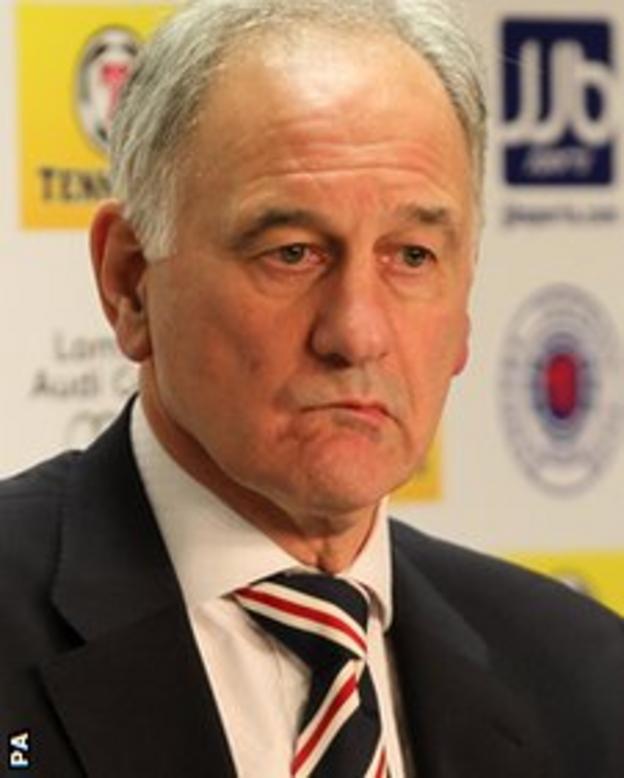 Revenue and Customs issued a bill to Rangers for unpaid tax on the EBT schemes, believed to be in the region on £49m, including interest and penalties.
This was contested at a First Tier Tax Tribunal which concluded in January, with the verdict still to be delivered.
BBC Scotland found evidence suggesting that 38 Rangers players had received side-letters giving undertakings to fund their sub-trusts with cash.
Scottish Football Association rules state that all payments made to players in respect of their earnings from football must be declared and clubs falling foul of those rules could face sanctions from the league.
One SPL source told BBC Scotland that part of the Rangers newco's application for league membership could depend on them taking responsibility for past transgressions.
Green has been in discussions with representatives from the SPL for a number of days and his final newco application will be discussed when the league board gathers next week.
When the application has been officially received, the league must allow 14 days before a general meeting of all 12 clubs can be called.
That means that any vote is unlikely to take place before early July.
When the clubs do finally vote, just eight clubs are needed to back the plan for the application to be successful, with Rangers having a say.