Euro 2012: Portugal's Ronaldo impresses David Moyes

By David Moyes
Everton manager
Last updated on .From the section Euro 2012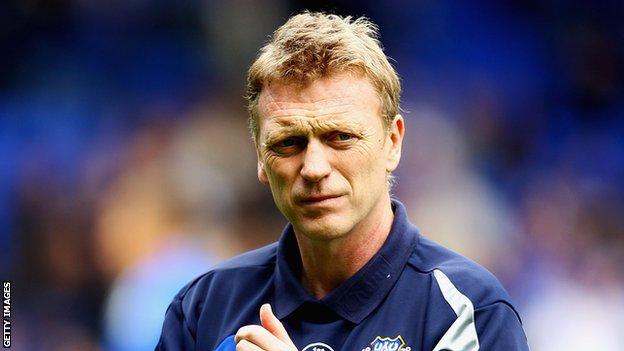 If money were no object and I could sign one player from Euro 2012, it would be Portugal's Cristiano Ronaldo.
But I would be buying him on the back of what we have seen him do for the past few years for Manchester United and Real Madrid, which is scoring and creating a large amount of goals.
I would have that policy for every player, whether they are superstars or not.
Just as a good performance at a major tournament would never play a very big part in my decision to sign a player, I would not decide against signing them because of a bad performance either.
If I see someone doing well, it might make me more convinced but I am more likely to go for people whose form I have been following throughout the league season with their club.
Similarly, I might see players make one or two mistakes in their games but, if I had been tracking them, I would know that over a long campaign with their club they have been consistent.
That is why I primarily go to a tournament to try to enjoy it, and to look at players with maybe a thought towards signing them but never to make a definite decision about it.
I wouldn't say that anyone I hadn't already heard of has caught my eye so far at Euro 2012.
A couple of Poles have done well in parts of their games, but they are already established with Borussia Dortmund.
There are still some hidden gems out there of course, but identifying them is the job of our scouts. And you would hope they would have been identified before they get to international level and play in these games.
Yes, there are always players the scouts have flagged up and of whom you don't see enough, for example, some of the Czech Republic players who play in their own domestic league.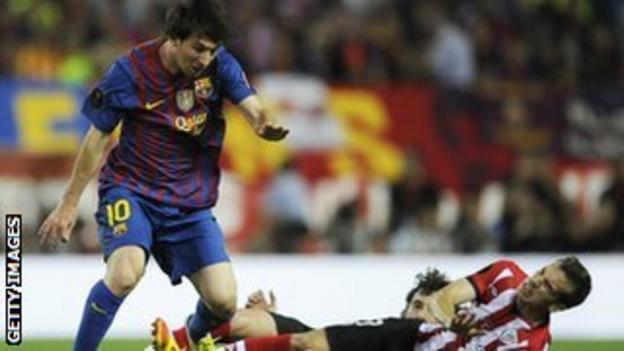 And once you see them playing against good players and good opposition at this level, then they can come to the forefront of your mind.
But it is much harder for a player to be a surprise hit at major finals these days than it was 20 years ago, because of the global coverage of the game.
One of questions I am always asked is who is the best player I have ever seen.
For me, it's Lionel Messi, mostly from what I've seen him do from watching him on TV for Barcelona every week.
I have got no doubt Diego Maradona and Pele were equally as good, and may well have been better, but the fact is because they were hardly ever on TV other than at World Cups, I never got to see them playing as much.
That is not an issue any more and it is possible to know all about players wherever you or they are in the world.
I've watched most of Euro 2012 while I've been on holiday in the United States and, following my stint on Match of the Day in Salford on Saturday, I am going to Gdansk to watch Spain against Croatia on Monday.
The players who have shown the real moments of class so far this summer are the players who are already very well known in the UK because of the Champions League - people like Spain's Andres Iniesta and German duo Bastian Schweinsteiger and Mario Gomez.
It's been an open tournament so far and I have enjoyed what I have seen of it, but I am not totally convinced about the overall quality on display.
I would say the main reason for that is that we can watch regular Champions League football these days and I tend to think the standard there is better than at international level, in terms of the games and the teams.
It is a recent trend but the super clubs are better than international sides now.
Barcelona would probably win the European Championship if it were possible. Manchester United would come very close and Manchester City as well.
I just think you have to look at international competitions differently now - you are supporting your country and the best 11 players you can select, but I wouldn't necessarily say you are watching the best football.