Nigeria's Obodo speaks of kidnap ordeal
By Oluwashina Okeleji
BBC Sport, Lagos
Last updated on .From the section Football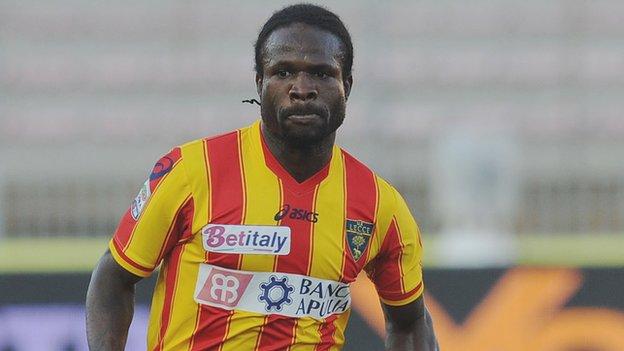 Nigeria midfielder Christian Obodo has told how he feared he would die during his kidnap ordeal earlier this month.
He was held hostage for 24 hours after being taken in Effurun, near the oil city of Warri in the southern delta.
"It was scary. One minute I was seized when parking my car, three hours later they removed the blindfold and I found myself in the forest," said Obodo, 28.
"It was dark and I couldn't see anything. They sat me down and told me to ask my family for a ransom, so that nothing bad would happen to me."
The kidnappers later issued a ransom demand for nearly US$200,000.
"I told them it was impossible for my family to get that huge amount on a weekend and added that they've kidnapped the same person that could pay them - Chris Obodo," he told BBC Sport.
"They contacted my family and made that huge demand. Unfortunately for them, the news was everywhere and that unsettled them."
The Udinese player revealed dramatic details of his seizure at gunpoint by unidentified men, which was followed by a dash through remote areas of the delta region.
But the day after he was taken, police officers tracked his alleged abductors to Isoko, just outside Warri, where they found Obodo and arrested some suspects.
Obodo said police closed in on Sunday as they tracked mobile phones and his abductors could be heard discussing how to quickly pick up the ransom.
He said that after two of the kidnappers left, he was moved to another location.
"At some point they received a telephone call [which said] that three of them [who had gone out to pick up the ransom] had been arrested. I was scared the guy with me was going to shoot me.
"I heard one guy on the other end telling him to take me back and tie me up in the forest.
"I told him that it's possible his people wanted to betray him, that they may have taken the money and run. I asked him to let me call my people to find out if the money had been picked up.
"He agreed, but said he did not have credit on his phone so we would have to walk back into the village to buy airtime.
"On getting there I was aware he had a gun but I pushed him and started running and screaming that I am Chris Obodo and that they should help."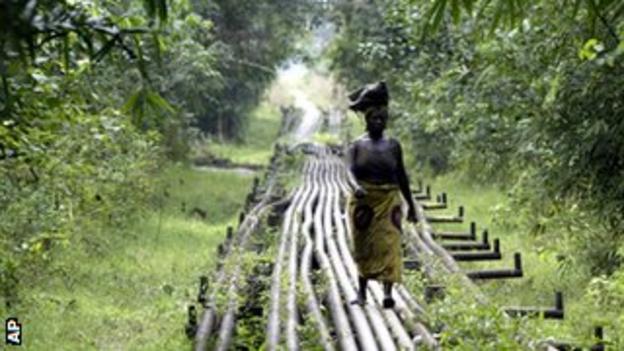 Some reports say a vigilante group were also involved in the rescue operation and the footballer confirmed that they had played a significant role.
"The villagers came to my rescue, they quickly rallied a vigilante group then the police were informed and joined us later and that's how I got out."
Delighted to have survived an ordeal he describes as "a terrible experience", Obodo's faith in human nature has been shaken by the incident.
"Sadly I gathered from the [police] conversation with me that someone close to me set everything up - my car, my movements, the church location and the time to get me," he said.
"That information left me wary of family and friends. I don't know who is so desperate for money that they would put me through a kidnap saga and endanger my life.
"Now I fear everyone and trust no one. Imagine living with security men around me. My young life has suddenly changed. This is not the life I want because I love to live freely."
Obodo's kidnap was not the first time a footballer has been taken against his will in Nigeria.
In 2007, International defender Onyekachi Apam was kidnapped by armed men who took his car before releasing him.
A year later, the elder brother of Everton defender Joseph Yobo was kidnapped in oil-rich Port Harcourt before being released 10 days later.
Last year, the father of Chelsea midfielder John Mikel Obi was also seized in Jos, north-central Nigeria, but was rescued by police days later.