Euro 2012: Spain coach Vicente Del Bosque says Spain were poor
Last updated on .From the section Euro 2012
Spain coach Vicente del Bosque admitted his side had been below par as they reached the quarter-finals of Euro 2012 with a nervy
The defending champions' manager conceded his team would have to improve for a potential quarter-final against England, France or Ukraine.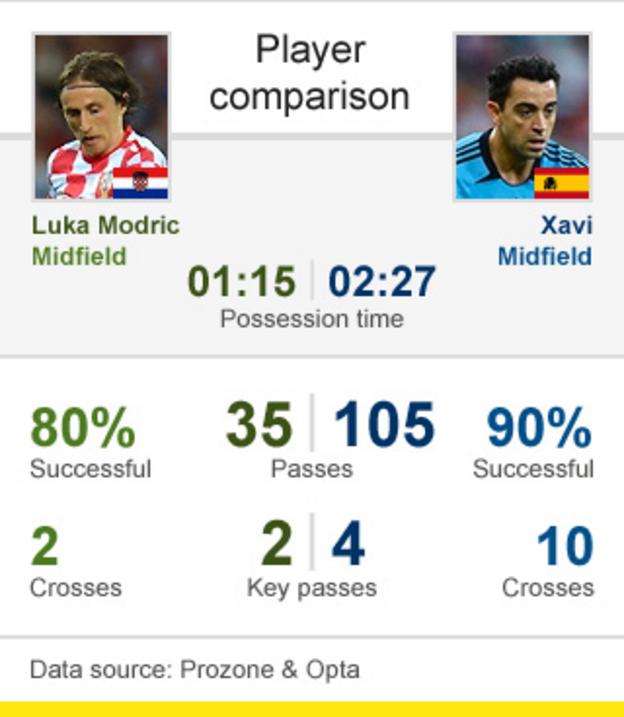 "There was a lack of clarity compared with other occasions," Del Bosque said.
"The truth is it was not a great game overall and this should concern us. Things didn't go according to plan."
The victory meant Spain topped Group C with seven points but in the second half, the world champions came within a goal of a shock exit.
Del Bosque insisted his side had taken a step forward simply by qualifying, despite the unconvincing nature of their performance.
"We made a great step forward. We qualified. That's what motivates us for the quarter-final," he added.
"Our philosophy and style of play are good and we proved it in today's match. Our first touch was not so good and thanks to that we dipped in terms of speed and intensity. We suffered but then so did they. We had 17 efforts on goal to eight for them and also more possession than them.
"But Croatia played well - they did not let us play in our comfort zone, closed down the spaces and tried to hit us on the counter-attack, though we were mostly in control."
Seville winger Navas scored the winner two minutes from time, turning home a pass by Andres Iniesta, who was among Spain's best players on the night.
"We suffered a lot tonight. Croatia are very good," Iniesta said. "We had to be patient. We had to wait for our chance. That's what we did in the end."
Spain must now wait for the outcome of Group D on Tuesday, but Del Bosque insists Spain are not concerned by who they play in the last eight.
"We have no preference whether it is France, England or Ukraine - we have to be ready to take whatever comes."