Manager Paul Tisdale issues Exeter City contract warning
Last updated on .From the section Football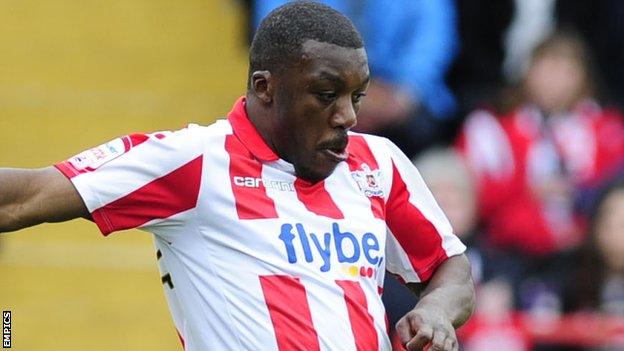 Exeter City manager Paul Tisdale says the club will not be able to afford to re-sign all four of their out-of-contract players.
Troy Archibald-Henville, Richard Duffy, Billy Jones and John O'Flynn are currently considering offers
Jimmy Keohane has already signed a new contract, while midfielder James Dunne has joined Stevenage
"I can't keep everybody, I haven't got the finances to do that," Tisdale told BBC South West.
"It really is a case of which players would like to stay, as much as which players I'd like to offer contracts to.
"The fact of the matter is we can't afford to pay what we paid last year for our players."
Of the four yet to sign a new deal, former Tottenham reserve team captain Archibald-Henville is the only one aged under 24 and would generate a transfer fee for the club.
But Tisdale says the market for free agent players is stagnant at the moment.
"I think it's going to be a long summer of waiting," he added. "A lot of other clubs are in the same boat as us and holding their nerve, paying only what they can afford.
"I think there are a lot of players out there at the moment who are disappointed by the offers on the table.
"There are a lot of players who are waiting to find a better deal and a lot of clubs who are standing firm, not prepared to give a better deal.
"Ultimately, I'm going to get the best value I can and we're not going to spend more than we can afford."