Concern over lack of league sponsorship in Jersey
Last updated on .From the section Football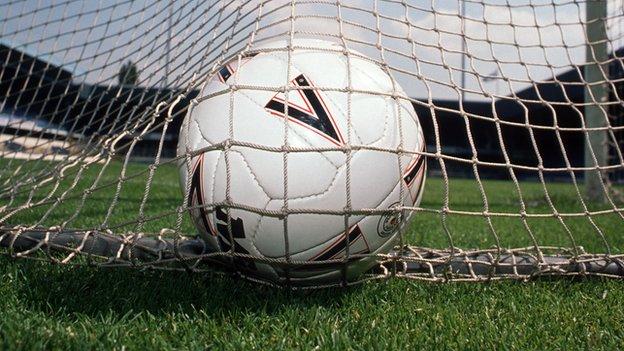 The failure to attract a sponsor for the upcoming Jersey Football Combination season could hit grassroots football on the island, the league's president Tim Darwin has warned.
The three-year deal with developer Dandara has not been renewed.
At an awards ceremony on Tuesday, about £20,000 of prize money was given to clubs.
But Darwin said: "If we go without a sponsor, this time next season we will not be distributing those cheques."
He continued: "That means that grassroots football suffers and we desperately need to go into the season with a sponsor.
"There are a huge number of young people playing football. What we've given them locally is a structure in which to do that and it's something that we very much want to keep going."
The struggle for financial backing comes despite the Jersey Football Combination being crowned FA Inter-League champions in April.
"The Dandara deal did come to a natural end, obviously we would have liked them to carry on," Darwin told BBC Jersey.
"But overwhelmingly the feeling is that they provided us with three years of sponsorship, and for that, grassroots football in Jersey is rightly appreciative."