Euro 2012: Joe Hart says England are here to win tournament
Last updated on .From the section Euro 2012338
Joe Hart says England cannot be satisfied with merely reaching the quarter-finals of Euro 2012.
Roy Hodgson's side have exceeded expectations by progressing to the knockout stage as group winners to set up a last-eight clash with Italy.
Hart, 25, says he and his England team-mates believe they can go even further.
"The whole point in coming here is not to keep people happy and off our backs," the goalkeeper said. "We are here to win."
Hart added: "We are not those guys [who settle for reaching the quarter-finals] - we are winners. We want to be successful for ourselves and make English people proud of their team.
"We would like to leave here having given everything. Whether that makes people happy, or keeps people off our backs, whatever. Just as long [as] we know we have given everything."
Hodgson has fashioned a side that is proving hard to beat, with England battling to a well-earned draw against France in their Group C opener before seeing off Sweden and co-hosts Ukraine to top the standings.
Few had backed England to progress to the last eight, let alone finish ahead of France, but Hart says that was never a view shared by himself or his team-mates.
"Regardless of what some people thought, that was nothing to do with the camp. There has been a group of people who did not think we would do well but for anyone who knew the players it is not a surprise and it is part of the plan," he said.
"We're growing with each game. We started well with the right ideas and right game-plans and we've executed them well."
Hart was also keen to highlight the part played by the small, but vocal, following England have at the tournament and believes their presence has played a part in the team surpassing expectations.
He said: "For me, walking out against Ukraine and seeing the whole sea of yellow but seeing that one corner of England fans all singing together, it means so much. When you see England fans it means the world, we appreciate it is difficult for them to come out here but we appreciate it."
Like England, Italy are unbeaten at the tournament so far, having finished second in Group C following draws with Spain and Croatia and a victory over the Republic of Ireland.
The Italians still boast a number of 2006 World Cup winners in their team, and Hart could find himself facing Manchester City team-mate Mario Balotelli.
But whoever lines up for Cesare Prandelli's side on Sunday, Hart is keen to stress that England will go into the game without fear.
"[Balotelli] could be a great threat, he's a great player," he added. "I've never actually played against the guy but it would be a lot of fun.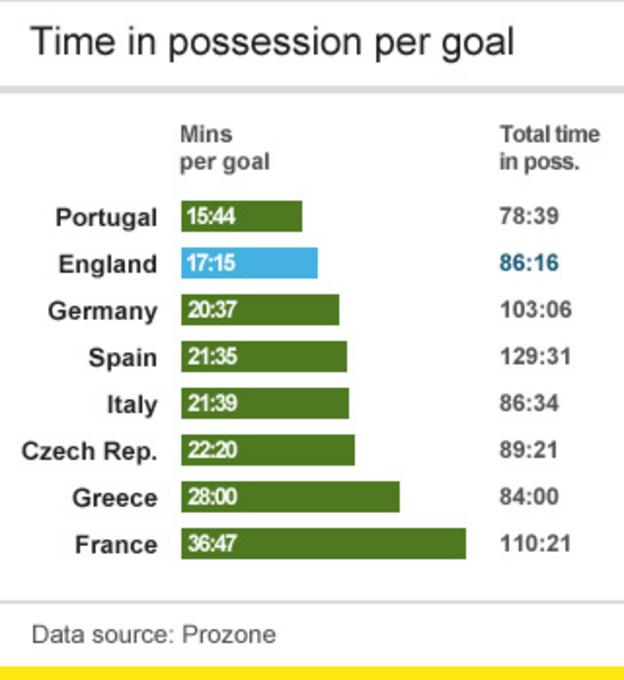 "Italy have a very good team, with a very good history and they are good team regardless of whoever they put out.
"[But] we do not fear anyone. We are a good team and we are here to do well."
Hart will also put himself up for penalty-taking duty, should the game go to spot-kicks.
"If they let me, I would put my name forward 100 per cent," he said. "Hopefully it won't come to that but I would back myself in a tournament.
"If penalties are required then so be it."