Euro 2012: England 'play like Italy,' says Leonardo Bonucci
Last updated on .From the section Euro 2012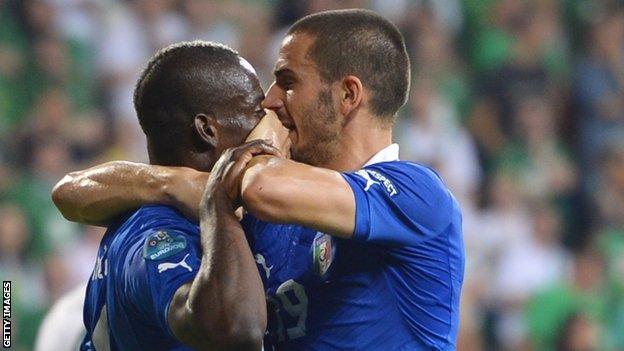 Leonardo Bonucci believes England will copy Italy's style of play in their Euro 2012 quarter-final on Sunday.
England were managed by Fabio Capello until he resigned in February, and have maintained a disciplined tactical approach under successor Roy Hodgson.
Centre-back Bonucci said: "England have become more like an Italian team thanks to Capello and other Italian managers in the Premier League.
"They have improved a lot over the last two years."
Bonucci, 25, is poised to start the quarter-final for Italy after Juventus team-mate Giorgio Chiellini was ruled out with a thigh injury.
While he will be tasked with keeping England striker Wayne Rooney quiet, he believes Cesare Prandelli's side start as favourites.
"England are defending better, and can play on counter-attacks," Bonucci added.
"England are made up of top-class players. It's not only Rooney.
"But we've been playing probably better so far."
Bonucci was on hand to calm Mario Balotelli down earlier this week, when the Manchester City striker began to celebrate his late goal against Ireland in typically flamboyant fashion.
But the defender has backed Balotelli to do his talking on the pitch and cause England problems - if selected to start by Prandelli.
"I played with Mario on Inter's youth squad and I know him better than anyone else here," Bonucci said.
"He was just 17 but I was already scolding him back then. That's just how he is, and that's why I took care of him during the celebration against Ireland. And he then thanked me for that.
"Unfortunately sometimes he does crazy things. He's spontaneous but he's a good kid.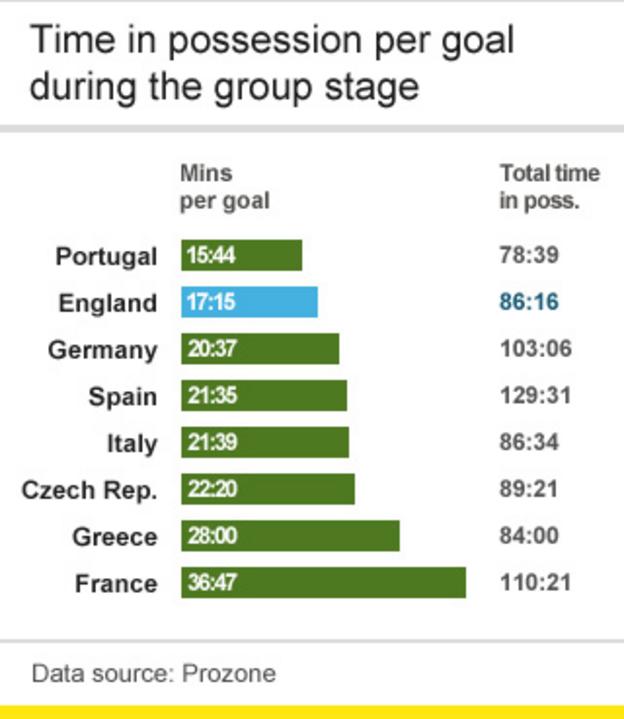 "If he can smile a bit more, he's a player who can make the difference for us. He's unpredictable, he's strong and he's powerful.
"Physically and technically, he can be very dangerous to the England team.
"I don't know yet if he can be in the starting line-up because this is our manager's decision.
"But, if he trains in the proper way, I think he can really be useful to beat England."