Oxford United reveal loss caused by stadium dispute
Last updated on .From the section Football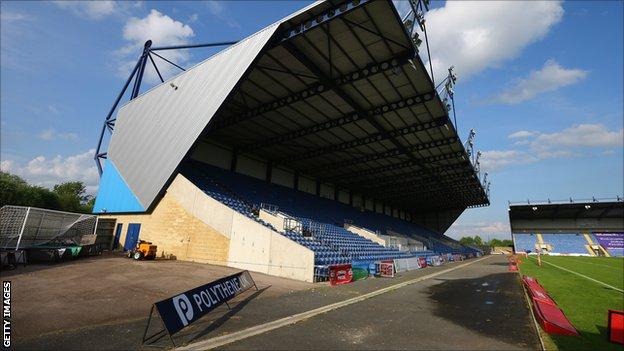 Oxford United recorded a loss of almost £300,000 in the 12 months to June 2011 after settling a dispute with former owner Firoz Kassam's company.
BBC Radio Oxford have learned that the League Two club had to pay out £298,000 to Firoka - but for that, a £10,000 profit would have been made.
Kassam was chairman for seven years before selling the club in March 2006.
A directors' report said the payment to Firoka was an "exceptional item" in the accounts and would not be repeated.
"The club has resolved a dispute with Firoka in regard to service charge items," the report stated.
"This item will not be repeated and is the total settlement for the previous four years. The club is disappointed with the effect on the financials for the year, but is pleased the matter is resolved.
"We have a strong fan base, strong support from our ownership and a positive future,"
Kassam's Firoka firm still owns the stadium and the club's Annual General Meeting will take place on Wednesday.