Euro 2012: France preparations for Spain tie disrupted by player row
Last updated on .From the section Euro 2012
France boss Laurent Blanc says his side's preparations for their Euro 2012 quarter-final against Spain have been disrupted by player problems following their defeat by Sweden on Monday.
The manager admitted there were "words exchanged" between his players, but said any problems had been sorted out.
"We took a bit of time to calm everyone down, and coming back to our base camp allowed us to do that," he said.
"It did delay us in terms of when we could start preparing for Spain."
France drew 1-1 with England,and beat Ukraine 2-0 but a surprise 2-0 defeat by Sweden that ended a 23-game unbeaten run meant they failed to top their group.
"There is no conflict," said Blanc. "There were words exchanged after the game. There was a reaction, and some players were very angry - that is true.
"Certain things were said. We acted on those. People are worked up and angry after a defeat and there were raised voices.
"But since Wednesday everything has been about working towards the game with Spain."
Blanc, who is expected to select Arsenal's Laurent Koscielny in place of the suspended Philippe Mexes, says he regards Spain as favourites to progress to the semi-finals and is preparing his side for a tough match.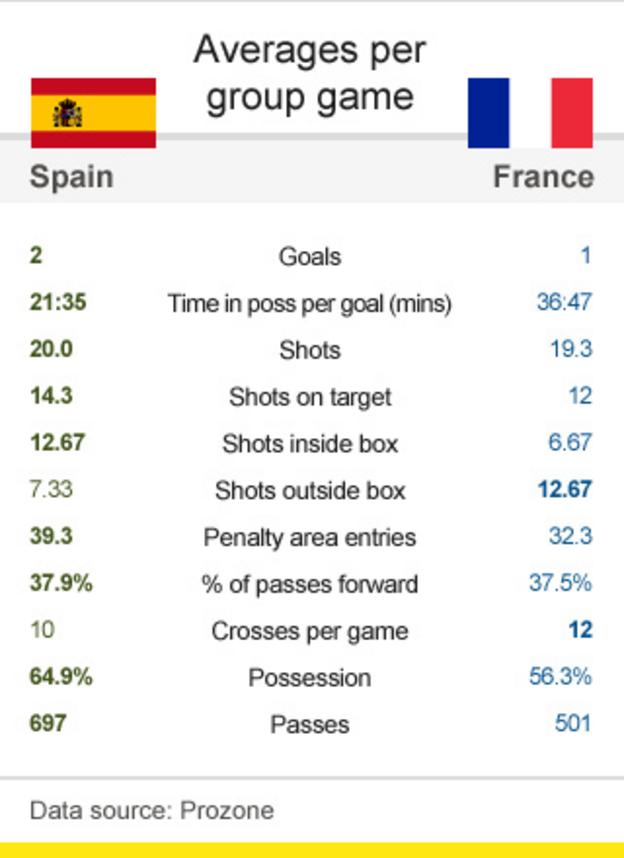 "Normally we try to adapt as little as possible to our opponents and play to our own strengths," he said.
"However, we are going to be coming up against a very good side.
"Spain are a little bit further on than us and will have 65-70% of the possession in a game. That is a problem for any side to deal with.
"From a fan's perspective, it is a delight to watch them play.
"But Croatia and Italy showed a lot of solidarity, commitment and willingness against them and they are the qualities we will need to show if we are to have a chance of winning the game."
In contrast to their opponents, Spain enjoyed a relatively comfortable passage into the next round with two victories and a draw.
However, they have not been without criticism themselves because of manager Vicente Del Bosque's decision to play without a recognised striker in their opening game against Italy.
Del Bosque admitted he is still undecided on his starting XI for Saturday's quarter-final.
"France are difficult opponents and also we have some doubts about the starting line-up, but that is a healthy thing," said Del Bosque. "We are not absolutely right, and we will just try our best."
"I haven't decided on my team yet. We have great players who can play up front.
"I have always had 23 great players who are important for their clubs, and I can't use all of them.
"It would be bad not to have any selection doubts. We have stable form and a stable team, and alternatives for every position.
"Everyone thinks we are favourites because we won the Euros four years ago and the World Cup two years ago, but there is evidence that France are better in competitive matches.
"But we have to think about the present and not the past. We all have to see tomorrow if we can change history."
However, Former France midfielder Zinedine Zidane, who is now an adviser to Real Madrid, says Spain are still the favourites to win the entire tournament.
"One hears a lot said that Spain are not playing well or that they are playing without a straight number nine, or any other number of things," said Zidane.
"But they know very well where they are going and where they want to go.
"We all known that Spain are the favourites, not just for this match, but also for the Euros."