Euro 2012: Roy Hodgson says England should be optimistic
Last updated on .From the section Euro 2012564
England manager Roy Hodgson says there are reasons for optimism despite the team's exit from Euro 2012.
Hodgson is confident in the ability of the country's young players but concedes the national side must become better in possession following their defeat on penalties by Italy.
"We have to be optimistic. We have to believe," said the 64-year-old.
"There are good young players. We are doing well at under-21 level. It'll be good to see how we do at the Olympics."
Hodgson was appointed England manager on 1 May, leaving him with little time to prepare the squad for the trip to Poland and Ukraine.
But he said there were plenty of factors which pleased him about the team's performance, despite the disappointment of another quarter-final exit at a major tournament.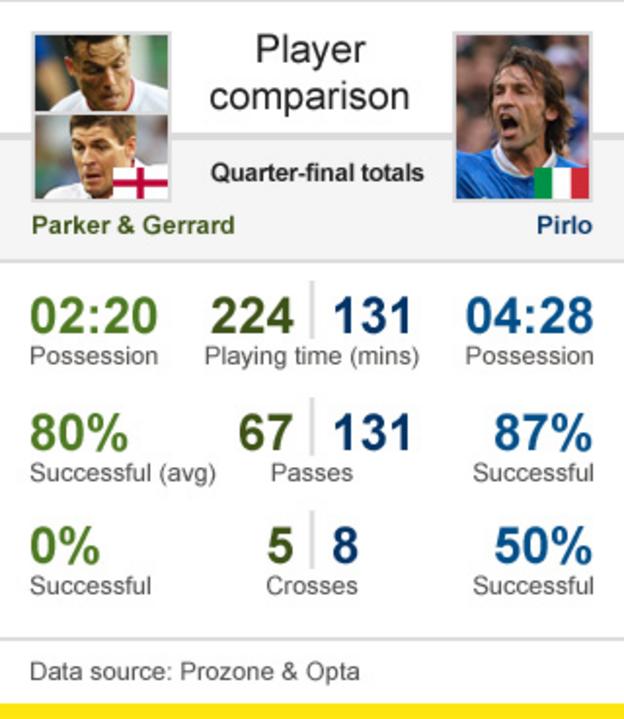 "With this year, with all that's gone on, we can take a small degree of satisfaction," he added. "There's not as much negativity now as there was.
"We are disappointed because we wanted it so badly. We had our dreams and our dreams have been shattered. We cannot put too positive a spin on it. But, when I look back, I won't be disappointed about how we played and behaved."
England have been criticised by pundits, such as BBC Radio 5 live analyst Chris Waddle, for their inability to keep possession.
When asked if that problem was because of tiredness caused by constantly having to chase the opposition to regain the ball, Hodgson said: "It doesn't help your fatigue. We tried to play quite positively.
"A lot of possession is kept amongst the back players. I don't regard possession statistics as showing who is a good or bad team [but] we know we need to be better with the ball. That is where we have to keep working.
"In this particular tournament we didn't have an awful lot of time to prepare. We defended well throughout but could have attacked better."
England's conquerors Italy will face Germany in the semi-finals, and Hodgson believes his players should use the Germans as an example of how a team's fortunes can change.
The former West Bromwich Albion manager said: "We saw with Germany in 2006 that they went into the World Cup finals highly unfancied, with a number of young players and some older players who had failed, and we have seen how they have kicked on."
He added that there were plenty of positives from this England campaign, explaining: "I think we have done well to come through the tournament without losing a match in normal time at least.
"I have learned so much about the team and the players and it has been an invaluable five weeks.
"I don't believe we have let people down apart from in the penalty shoot-out."
Hodgson disagreed with the theory that the national team should be strong because of the Premier League's high standards.
"Leagues are not nations," he said. "Next season, I may go to watch games where teams don't have a domestic player. Having said that we have more than enough good Englishmen playing in the league."
Steven Gerrard is adamant that he would like to continue as England captain, a role given to him by Roy Hodgson just before the start of Euro 2012.
"I've loved it, I've loved the responsibility and I've enjoyed every minute of it," said Gerrard
"I've had a brief chat with the manager, I'm available as long as I'm wanted at this level. The manager has told me he wants me to continue and carry on."