Darlington 1883 replaces former club name after FA ruling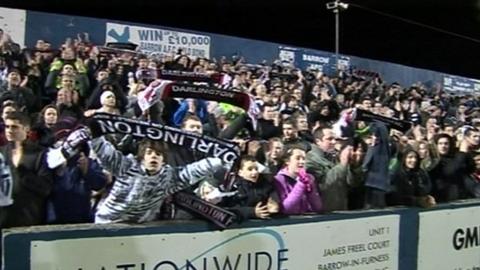 Darlington 1883 will be the new name for the club formerly known as Darlington FC.
The initial plan had been to wait for the result of a supporters' vote, but the club eventually had to decide to meet an FA deadline of 25 June.
"We ended up in a position where we had to make a decision more or less on the spot," said DFC 1883's Laura Drew.
"The FA required us to differentiate from the previous playing name which incidentally was simply 'Darlington'."
Drew added: "Use of '1883' has been adopted and broadly accepted by the town to reflect the history of the club as well as scoring well in the polls.
"This isn't the first time that has happened due to factors outside of our control."
The name change came about after DFC 1883 Limited bought the assets of the former club's holding company and the new Darlington will start next season in Northern League Division One.