Preston manager Graham Westley looks to strengthen attack
Last updated on .From the section Football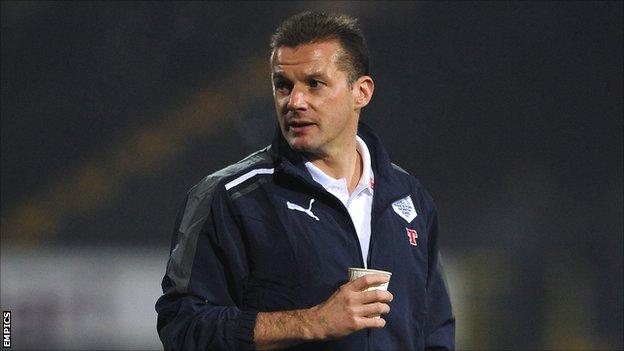 Manager Graham Westley has said adding to his attacking options will be the final stage of his summer recruitment at Preston North End.
Westley has agreements in place to sign 12 new players on 1 July.
He told BBC Radio Lancashire: "If you look at the work I've already done, I've tended to build from the back.
"I always believe in putting the front end on the team last of all and we're getting to the stage now where we're starting to think about forwards."
Westley, who took charge of Preston in January, added: "The really important thing about forwards is that you get the right ones to go at the front end of your team.
"It's pointless having forwards that can't really work off the service that you're going to be giving them.
"I think I know the kind of directions that we'll be going in. It's another interesting aspect of building a squad and building a team."
The former Stevenage boss has confirmed there will be more new faces arriving at Deepdale and expects more players to leave before the League One season starts on 18 August.