Rangers: Sandy Jardine blast at 'greedy' exiting players
Last updated on .From the section Football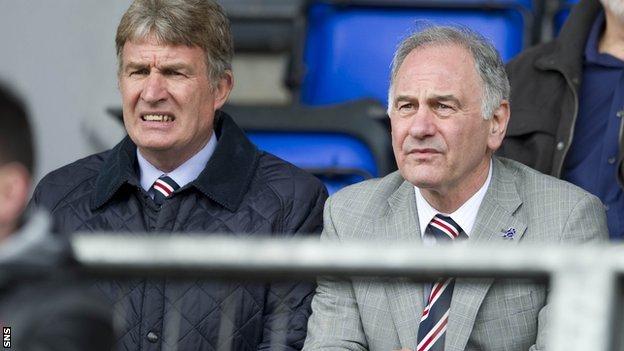 Rangers legend Sandy Jardine has accused of "greed" the nine players refusing to have their contracts switched to a new company.
Jardine claims they have reneged on an agreement to do so made before the takeover by Charles Green's consortium.
"There was an agreement reached over wage cuts and they got a great deal because they could leave for rock-bottom prices," he said.
"And now they have seen an opportunity. In many ways, it's greed."
John Fleck has become the latest player to lodge an objection to switch of his contract to a "newco" Rangers, less than 24 hours after a similar announcement on behalf of captain Steven Davis, Allan McGregor, Kyle Lafferty and Jamie Ness.
Steven Naismith, Steven Whittaker, Sone Aluko and Rhys McCabe last week claimed to be free agents as a result of the old club heading for liquidation.
They had cited the likelihood of Rangers being demoted from the Scottish Premier League as the reason for their decision.
But Jardine believes their motives are purely financial and that their actions will deny Rangers vital funds as they seek to rebuild.
"I am dismayed and disappointed by the actions of the eight players," the club ambassador told Rangers' website.
"What they have done is seen an opportunity - whether it is them or their agents - to maximise their income.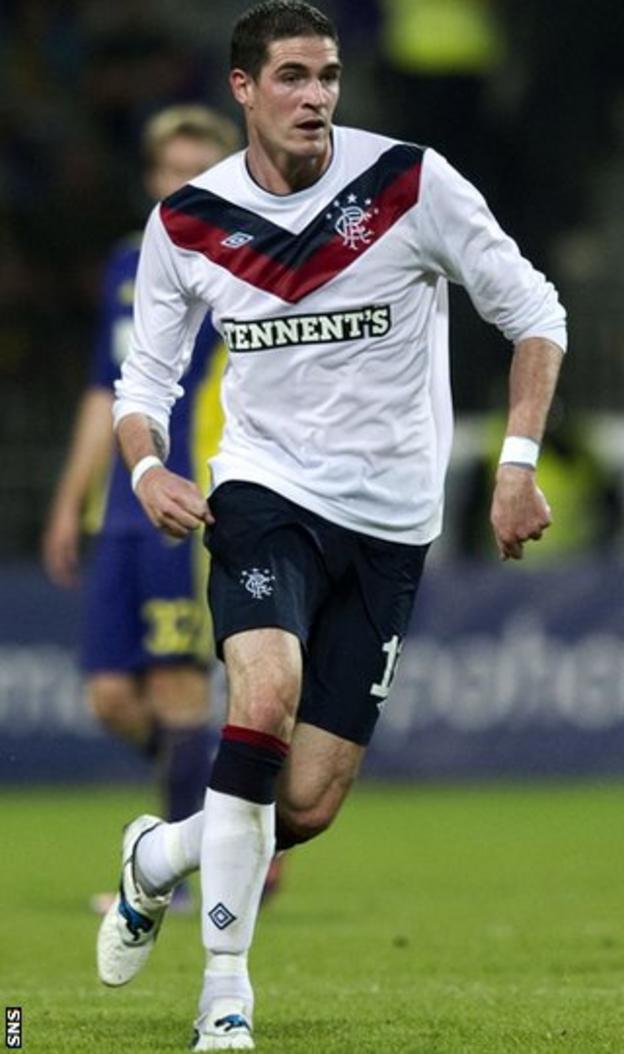 "The players took a salary sacrifice. But, for that, they got clauses in their contracts which would allow them to leave on rock bottom prices if clubs came in for them.
"I have to be honest and say I think the players have used our predicament to their gain."
The new Rangers face the prospect of losing a vote among the 12 SPL clubs and face another battle for admission to Division One or the Third Division next season.
"Of course, we as a club don't expect international players to go down a division or a few divisions," said former Rangers defender Jardine.
"We would be reluctant to see them go, but we would understand. They would move on with our best wishes and we would get a fee - albeit a rock bottom price in comparison to their market value.
"What we don't have an answer for is why the players simply did not adhere to the original deal and allow the club to make money from these reduced fees.
"What we have to do in our situation is to get everything sorted out, know what league we are in, know what players are staying and then start to build from there.
"If we don't have money from fees for players leaving - which we are completely entitled to - then what are we supposed to build on, fresh air?"