Rangers: John Fleck eyes exit as Kyle Hutton stays with newco
Last updated on .From the section Football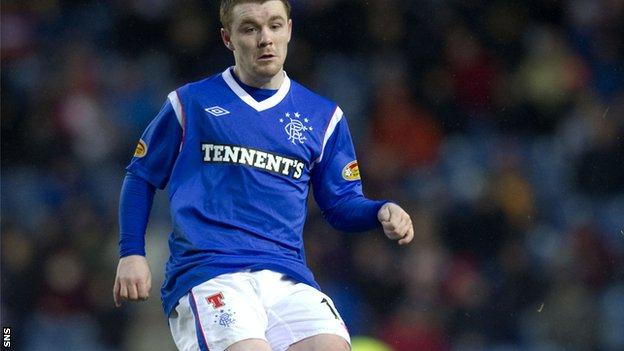 John Fleck has become the ninth player to object to his contract being switched to a new Rangers as Kyle Hutton became the third to stay on.
Hutton joined Lee McCulloch and Lee Wallace in committing himself to the club despite their uncertain future.
But fellow Scotland Under-21 midfielder Fleck followed that by joining the others who say they are free to leave.
Hutton said: "For me, it is in my best interests to stay where I am and to try to establish myself in the side."
The 21-year-old is a product of the Ibrox youth system but has made only 14 appearances for Rangers, starting the season on loan to Partick Thistle and ending it with Dunfermline Athletic as they were relegated from the Scottish Premier League.
Now the new Rangers face the prospect of being refused entry to the SPL and playing the Pars in Division One - or even starting over again in the Third Division - should they be forced to apply to the Scottish Football League.
Jamie Ness, Rhys McCabe and Fleck, fellow midfielders who were team-mates of Hutton as they came through the youth ranks, are among the players who have decided tp develop their careers away from Ibrox.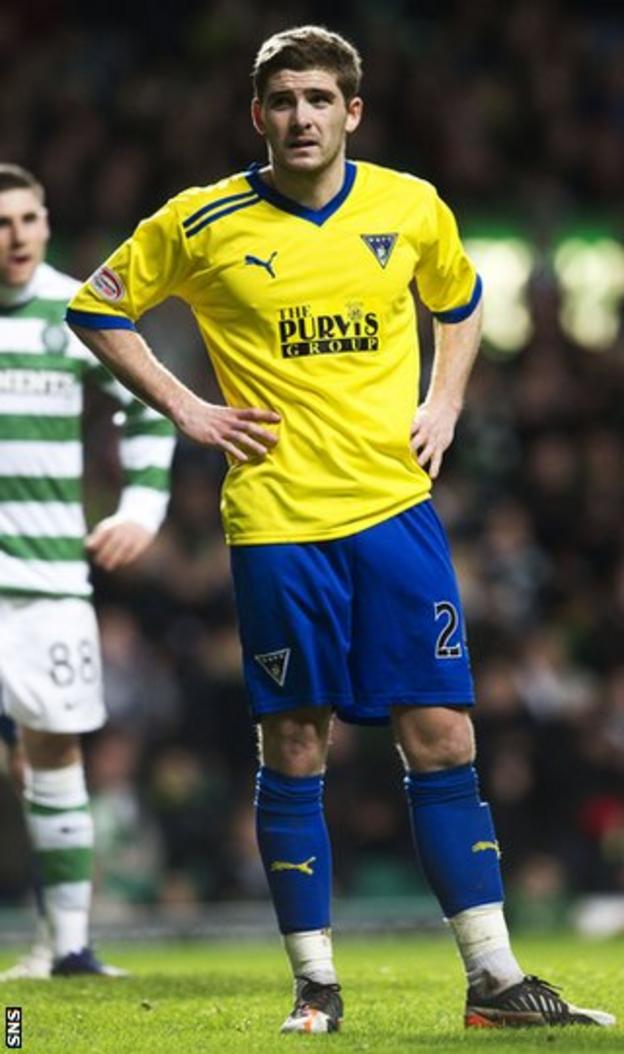 But Hutton told Rangers' website: "I enjoyed it in the First Division with Partick last season.
"If that's where we were to end up playing, I'd know what to expect and it's a tough league.
"For the players who are remaining with Rangers, it's still a good level to play at and it'll be a bigger test for us than some might think should we go into that competition.
"Like everyone else in the first-team squad, I've had a good long, hard think about the situation.
"With the other players that are leaving, I look upon what has happened as something which presents me with a chance to play more games for the club.
"As sad as everything which has been going on is, this is still Rangers we are talking about and it's an extremely attractive team for people to play for."
Hutton urged other fringe players to consider staying with the club despite all the uncertainty.
"I'm still a young player who is learning his trade and hopefully I've got a long career ahead of me, so this is a great place for me to keep learning," he added.
"I'd say the same to other young players who have yet to make their decisions on their futures known.
"There are quite a few other boys coming through who can make an impact and hopefully they can look at things in the same light as I have."
The 20-year-old Fleck, who ended the season on loan with Blackpool after Sheffield United failed in a bid for he and Hutton, has decided against taking that advice.