Euro 2012 analysis: Why Germany could not handle Balotelli and Pirlo
Last updated on .From the section Euro 2012135
Germany were favourites to reach the Euro 2012 final based on four straight wins during their march to the semi-finals against Italy.
But like so many of Italy's opponents in Poland and Ukraine, Joachim Loew's team encountered midfield maestro Andrea Pirlo and a wily backline.
This time, too, the Azzurri had Mario Balotelli in clinical form as his two first-half goals created a base for Italy to defend and they ran out 2-1 winners and clinched a place against Spain in the final on Sunday.
As good as Balotelli's goals were, both came as Italy sliced through a vulnerable German defence and Cesare Prandelli's team could easily have made the victory more comfortable as Claudio Marchisio and Antonio Di Natale wasted superb second-half chances.
It showed that even though Germany were the tournament's top scorers, they had not been truly tested in defence as previous opponents Portugal and Netherlands failed to fire in the group stages. Italy's victory also maintained an unbeaten run of eight games against the Germans in major finals.
Italy's victory in numbers
Mario Balotelli is the tournament's joint-top scorer with three goals

Following Balotelli's first strike, there have now been 21 headed goals at Euro 2012, 30% of total goals scored compared with 19% in 2008

Balotelli has become the first Italian player to score three goals in a single European Championship tournament

Mesut Ozil had a pass completion rate of 91% before the semi-final but it was 79% against Italy

Ozil's goal means Germany have broken a European Championship record by having eight different scorers

Germany scored 10 goals at Euro 2012, equalling their tournament record set in 1996 and 2008

Despite only scoring from the penalty spot, the Germans managed eight shots on target against Italy, their second best total at Euro 2012 behind the quarter-final win over Greece

Italy have not lost to Germany in eight major tournament games (four wins and four draws)
Jurgen Klinsmann on Match of the Day: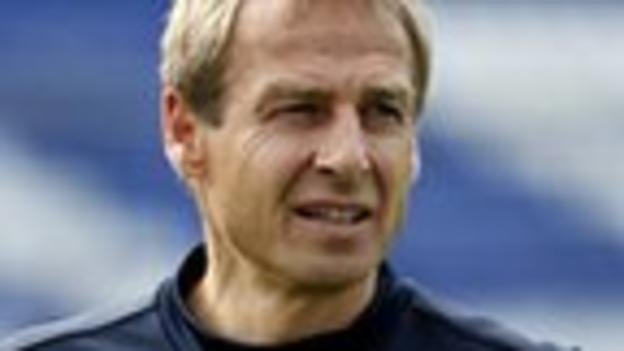 "Italy have done what most teams have not done so far and that is have a go at the German defence and they caused lots of problems.
"Putting Toni Kroos on Andrea Pirlo didn't work out at all, while Mario Gomez looked static and as a whole they could not match Italy. They lost the battles in midfield, and they couldn't control Pirlo, Riccardo Montolivo and Daniele De Rossi.
"A game like that it needs a special piece, too, and that was Balotelli's finishing but what makes me a bit upset, is we saw Pirlo play like that against England.
"We said you have to step on his toes and take the risk to look bad by getting to him. But no-one from the German team was willing to look bad. The last piece is sacrificing yourself for the team, and our midfield did not want to do that.
"The future lies in this team. They will continue to grow and mature but they were exploited by the Italians. Against Italy you could see they hit the wall."
Gianluca Vialli on Match of the Day: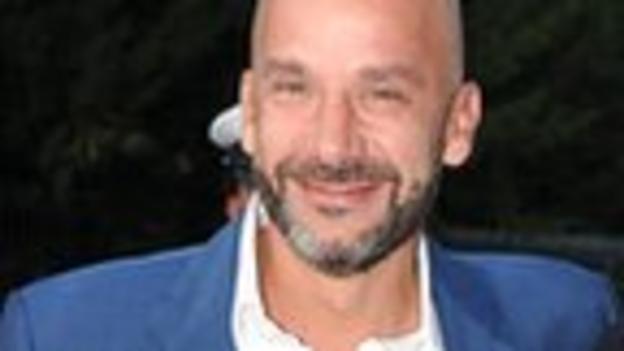 "Loew paid Italy a massive compliment because I think he has changed the system and the philosophy of the side to match our system. They played with four midfielders in a kind of diamond shape and we controlled the pace of the game.
"For the first goal, Pirlo dropped back like an American quarter-back to find time and space to find Giorgio Chiellini, while for the second German defender Philipp Lahm was guilty because he did not read Balotelli's movement.
"It was a terrific performance and the way we got to the final confirmed Italy as the most surprising team of the tournament. Look at the way we got those results: controlling the pace of the game against a much-pressured German team; the way we were solid in defence and never panicked; and the way we exploited the German vulnerability, which no-one had done before. We have been clinical.
"Balotelli has the potential to be one of the best in the world. He needs to concentrate on playing football - he has the skill, the creativity and the strength, and if he can combine that he can be the finished article. Don't forget he's only 21. Sometimes we are too demanding.
What they said about Italy's victory:
"The most bitter thing is that this team has so much potential for so much more but we weren't clever enough. If you don't show that potential at the right point in time, then you lose a game like that." - Germany captain Philipp Lahm
"I wanted to strengthen things in midfield, which is why I brought in Toni. The goals we conceded came from mistakes, because we weren't present enough around the area." - Germany coach Joachim Loew
"The hurdle of Italy was too high. Perhaps the fact that we had never beaten them was in the back of our minds." - Germany striker Miroslav Klose
"Tonight was the most beautiful of my life - but I hope that this Sunday is even better." - Italian striker Mario Balotelli
"Balotelli's career has just started." - Italy coach Cesare Prandelli.
"Milan believed Pirlo was finished and let him go to Juventus. He now won the title with Juve and leads his country to the final. Top player." - Manchester City captain Vincent Kompany on Twitter
Give your views on Portugal and Spain's performance on Twitter at #bbcfootball