Ben Herd turned down League One offer to stay at Aldershot
Last updated on .From the section Football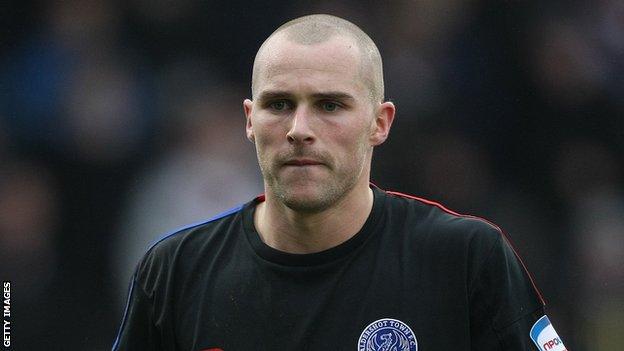 Aldershot Town defender Ben Herd says he turned down an offer from a League One side to re-sign for the club.
The 27-year-old told BBC Surrey: "They [League One club] offered me quite a good deal but there was something I felt wasn't quite right about it.
"I had other offers from big teams in League Two but fundamentally there was something bringing me back to Aldershot all the time."
He continued: "If a League One club comes and knows on your door, you owe it to yourself to go and speak to them."
Herd said Shots manager Dean Holdsworth was instrumental in convincing him to stay.
"He showed a tremendous amount of loyalty and faith to me and I had to repay it.
"There was something inside of me thinking I had to sign for him," he added.
"Every player is ambitious and speaking to Dean and people behind the scenes, the club is on an upward curve."