Raith & Clyde criticise Rangers newco Division One plan
Last updated on .From the section Football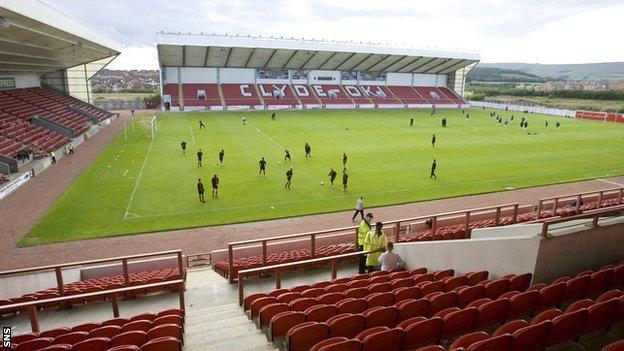 Raith Rovers and Clyde insist plans to place the Rangers newco in Scottish Division One should not be forced upon Scottish Football League clubs.
Rangers are being relaunched as a new club after the previous incarnation's financial collapse but are unlikely to be voted into Scotland's top flight.
Rovers chairman Turnbull Hutton believes Rangers' proposed Division One entry is "designed to frighten".
And Clyde say any changes should not come "through threat or inducement".
Plans by senior Scottish football figures revealed by BBC Scotland included proposals for the Scottish Premier League to pay £1m for television rights to Rangers' matches in the second tier, an eventual merger of the SPL and SFL and a pyramid structure below the four senior leagues.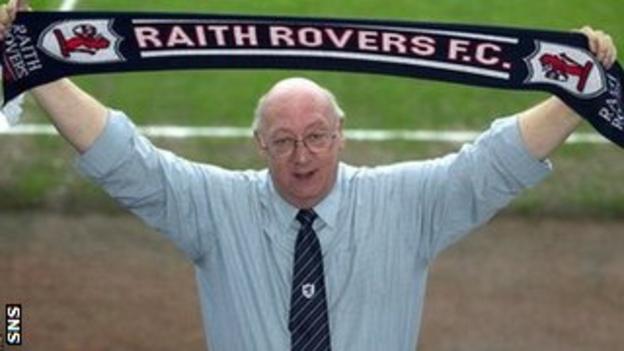 SFL clubs will discuss these issues on Tuesday, but Hutton and Clyde's board have criticised the plans and believe the relaunched Rangers should begin next season in Division Three.
Hutton, whose side are in Division One, asserted: "If we are at the stage of bending rules and accommodating, threatening and blackmailing, we want to give it up.
"There is a lot of pressure being applied on various people.
"There has been an abdication of duty from the SPL. Now the Scottish FA wade in and it's being punted to the SFL to let them try and sort it out
"And, just to help the process along, why don't we blackmail and frighten them? It's bizarre.
"'If you don't vote in favour of this, we'll set up an SPL2 and invite clubs in. If you vote against, you won't get an invite.' What sort of organisation is that?"
Third Division Clyde said in a statement some of the proposed changes "have merit" but added: "Any proposals for change should not be rushed, as these have been.
"A proposal to allow a newco to enter the First Division...is contrary to the rules of the SFL and nothing within the papers justifies this proposal.
"Rangers [do] not need to be handed a competitive advantage. They are more than capable of returning to the SPL via the Third Division on their own merit.
"The papers use emotive language to threaten a future of financial meltdown and they carry the implication of the destruction of the game should a newco not be entered in the First Division.
"If things are as bad as indicated then Scottish Football is in a far worse state than is being acknowledged."
The Broadwood club believe any restructuring of the Scottish game should be taken independently of the Rangers situation.
In the meantime, they say, there should be an amnesty from sanctions for clubs forced facing insolvency in the next two years and automatic entry to the Third Division for clubs that are liquidated.
No vote will be taken at Tuesday's SFL meeting, which takes place a day ahead of an SPL meeting at which Rangers are unlikely to achieve the required number of votes to play in the top flight next season.