National Football Centre boss wants more and better coaches
Last updated on .From the section Football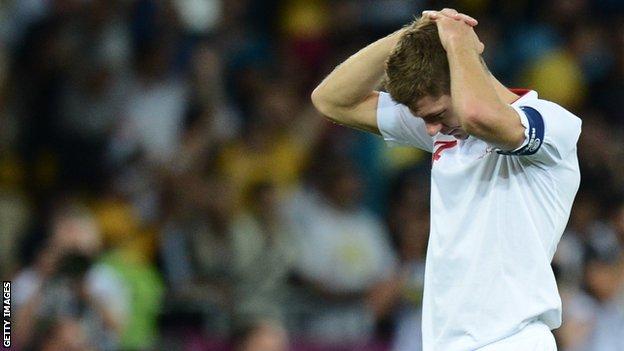 The chairman of England's National Football Centre David Sheepshanks believes better coaches can propel the national side to major trophies.
St George's Park in Staffordshire will be a centre of excellence for coaching when it opens later this summer.
"Basically what it is about is that better coaches make better players," said Sheepshanks.
"Good teachers excite [youngsters] and, when it's teachers they don't enjoy, they tend to turn off."
He added: "As things stand Spain have 25,000 Uefa A, B and Pro Licence coaches, Italy 30,000 and Germany 35,000 while England have less than 6,000.
"Effectively England is five and six to one down ratio-wise on any other major soccer nation in terms of qualified coaches at that level.
"We hope in the next five years to increase that number very substantially and a significant part of that will be via St George's Park."
Both France and Spain have invested heavily in national training facilities in the past and have gone on to achieve international success, winning three of the last four European Championships between them and a World Cup each since 1998.
England meanwhile are still searching for their first major tournament win since 1966.
"We have to believe that in St George's Park we are investing in the future and the long-term success of the England side," said Sheepshanks, speaking as the Football Association received the keys from site developers to the new 330-acre centre near Burton.
"We are top eight in the Fifa rankings today and we have to believe we can become top four, top two and even one day the best. That is one of the things St George's Park is all about.
"But I stress it's about the long term. Football doesn't do long term very well but the people who planned Spain's future many years ago have reaped their dividends in the last six years."
Former Ipswich Town chairman Sheepshanks also confirmed the senior England side will use the site as a training base ahead of internationals from next season.