SFA blocked transfer registration, says PFA Scotland
Last updated on .From the section Football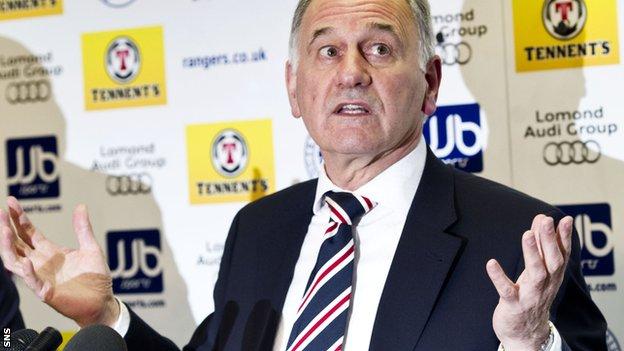 PFA Scotland say the Scottish FA has "rejected to issue the registration for one of our clients to an English Premier League club".
Three players who were contracted to Rangers FC plc and rejected a transfer to the Rangers newco have agreed moves to top flight clubs in England.
The players can get a temporary registration while the issue is ruled upon by Fifa.
The union say Rangers "deliberately" misrepresented the contract situation.
The club's chief executive Charles Green wrote to all English clubs warning that the players who objected to the transfer of their contracts to his Rangers newco were in breach of contract and he has vowed to Green to fight for transfer money.
But PFA Scotland's lawyer Margaret Gribbon said: "I have sent a detailed letter to the clubs setting out the facts and repeating our very firm legal view that Mr Green's allegations of breach of contract are entirely without legal merit.
"My clients are free agents."
Everton announced that they have signed Steven Naismith after Steven Whittaker and Jamie Ness agreed to join Norwich City and Stoke City respectively.
John Fleck has joined League One side Coventry, and the transfer of his registration is not in dispute while Kyle Lafferty has moved to Swiss club Sion.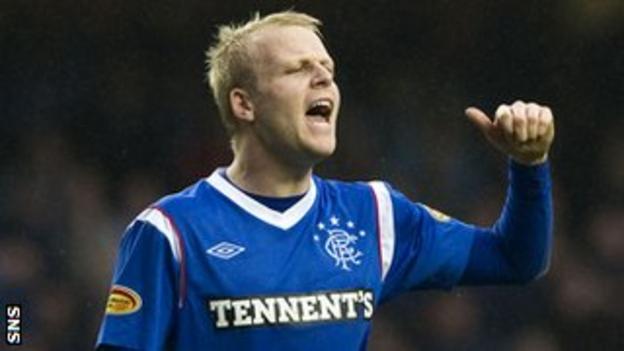 "Whilst it is accepted that newco is entitled to argue breach of contract, the players' union is dismayed that attempts are being made to prevent our members from playing professional football simply because they have exercised their legal right not to transfer to newco," said PFA Scotland chairman Tony Higgins on Tuesday.
"I haven't spoken to a single employment or sports solicitor who agrees with Mr Green's interpretation of the law.
"Our members are being advised by our employment specialists, Brian Napier QC and Wil Van Megen, head of legal department at FIFPro.
"We are supremely confident that, under TUPE and European Law on basic principles of freedom of movement, our members are entitled to sign for new clubs."
Scotland goalkeeper Allan McGregor, former Rangers captain Steven Davis, fellow midfielder Rhys McCabe, plus forward Sone Aluko have also all refused to have their contracts shifted.