Football League lifts Birmingham City transfer embargo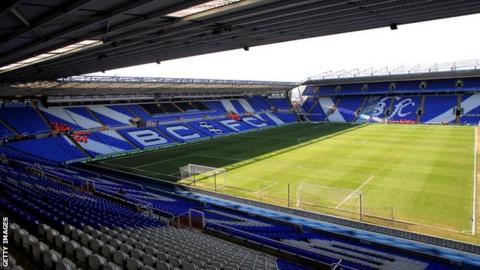 Birmingham City are free to buy and sell players again after the Football League lifted the transfer embargo placed on the club in March.
Delays in publishing accounts for 2010-11 due to the arrest of club owner Carson Yeung triggered the ban.
"We are pleased the hard work of the club and Football League has paid off," acting chairman Peter Pannu said.
Despite further delays in producing the accounts, the League has been satisfied by the club's financial management.
"[We're also pleased] that the financial prudence put in place since Carson Yeung's arrest has been recognised," Pannu added.
"Despite the lifting of the embargo, we still need to ensure that this financial prudence remains in place going forward."
maintained the accounts would be made ready on 31 August.
City last month appointed Lee Clark as the club's new manager, following the departure of Chris Hughton to Premier League side Norwich City.