Matt Mills denies falling out with Leicester City boss Nigel Pearson
Last updated on .From the section Football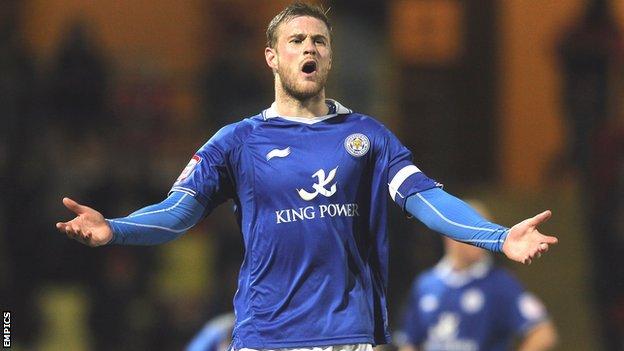 Bolton defender Matt Mills has denied claims he fell out with Leicester City boss Nigel Pearson.
The 25-year-old, who joined Wanderers on Wednesday, was dropped by Pearson in February and forced to train with the youth team amid reports of a row.
Mills told BBC Radio Leicester: "I wanted to know why I was dropped and he told me why that was.
"It was disappointing to never be given the chance to get back in the team but there was never a big argument."
He added: "It was strange to be made to train with the youth team but I've got good people around me and they kept me going."
The 25-year-old was made club captain when signed by former Foxes boss Sven-Goran Eriksson
He revealed that because of his position he felt it would have been 'disrespectful' for him to leave on loan, despite being given the opportunity to do so.
"Two days after I received a phone call telling me I could leave," he continued.
"For me, as club captain, I felt it would be disrespectful for me to go. I didn't want it to appear that I had 'thrown my toys out of the pram' because that wasn't the case."