IFA agree new sponsorship deal with German sports manufacturer
Last updated on .From the section Football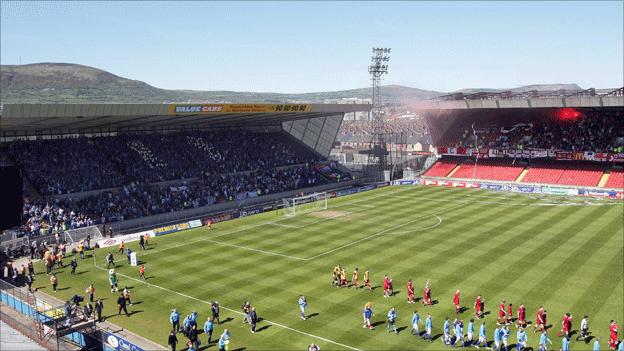 The Irish Football Association has agreed a lucrative commercial deal with global sports manufacturing giants Adidas, BBC Sport has learned.
The multi-million pound deal will see the German company come on board as Northern Ireland football's main sponsors for the next four years.
The deal, which will be worth between £3million and £4 million follows months of negotiations between the parties.
The new sponsors and new strip are set to be unveiled to the public next week.
Adidas last sponsored Northern Ireland in 1982 and 1986, when the team qualified for consecutive World Cups in Spain and Mexico.
The agreement represents the biggest kit deal in the IFA's history, and the second biggest overall.
Vauxhall, which is now in the third year of a four-year deal, will remain as a sponsor until 2013.
Negotiations to secure new sponsors for the Irish Cup and Premiership are also at an advanced stage and an announcement on these deals is also expected next week.