Gillingham's Adam Birchall tested by knee injury
Last updated on .From the section Football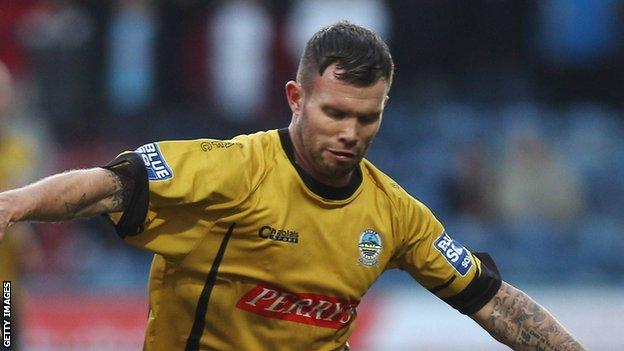 Gillingham striker Adam Birchall says that the past year has been a major test after sitting out an entire season through injury.
He told BBC Radio Kent: "It's been really difficult and a massive test of my character and professionalism.
"I've put my head down and done everything I need to. The next stage is to get out there and do the business."
Birchall injured his knee within two weeks of joining from Dover Athletic last summer.
However he is aware he must not push himself too hard in pre-season training in case he suffers a setback in his recovery.
"The key thing is not to be too wary of it," he continued.
"The surgeon has done a hell of a job and the medical staff are keeping the reins on me so I don't go too over the top.
"I can't wait to get on the pitch and put the shirt on.
"Fitness-wise, I'm pretty much usually where I am pre-season. I'm joining in with the boys on ball work but they're not tackling me quite as hard as they'd like to.
"You've got to be careful with these things."
Once he regains full fitness, the former Mansfield and Barnet striker is eager to impress at Priestfield.
"When you play for a team, especially your local one, you want to play every game," Birchall said.
"Obviously that's down to performances and what the gaffer [Martin Allen] sees in games.
"Watching the boys was very difficult last year as I wanted to be out there and experiencing it with them. Hopefully this year will be different for me."