Jeremie and Wheway Cup draws are revealed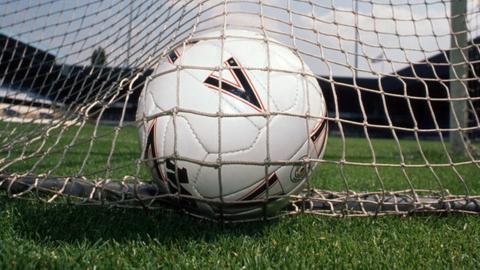 There could be a repeat of the Upton in the quarter-finals of the Jeremie Cup after the draws for the inter-island tournaments were announced.
Jersey Scottish have a bye into the last eight where they could face Guernsey champions North if they can beat Jersey Wanderers.
North crushed Scottish 4-0 in the annual match between the champions of Jersey and Guernsey in April.
Holders Belgrave Wanderers face St Martin's in an all-Guernsey tie.
In the JFA-run Wheway Cup Championship champions St Brelade travel to last season's runners-up Grouville while fellow new boys St Lawrence will host either North or their Guernsey rivals Sylvans.
Cup holders St Paul's have a bye into the last eight where they will take on St Peter.
Wheway Cup
1st Round:
Grouville v St Brelade
Sylvans v Northerners
St. Martin's v St Ouen
Jersey Scottish v Rozel Rovers
Quarter-Finals
St Lawrence v Sylvans or Northerners
St Martin's or St Ouen v Jersey Wanderers
St Peter v St Paul's
Jersey Scottish or Rozel Rovers v Grouville or St Brelade
Jeremie Cup
1st Round
Vale Recreation v Grouville
Sylvans v Centrals
St Peter v St Paul's
Northerners v Jersey Wanderers
Belgrave Wanderers v St Martin's
Quarter-Finals
Sylvans or Centrals v Rovers
Belgrave Wanderers or St Martin's v Vale Recreation or Grouville
Northerners or Jersey Wanderers v Jersey Scottish
Rangers v St Peter v St Paul's