Carlos Edwards keeps Ipswich captaincy despite Chambers signing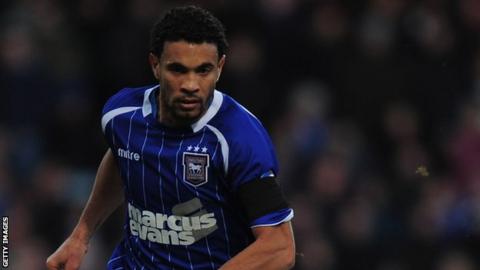 Ipswich Town full-back Carlos Edwards is to keep the captaincy despite the arrival of Luke Chambers.
"Carlos did brilliantly for us last year as skipper and the role seemed to add to his game," manager Paul Jewell told the club's website.
Former Nottingham Forest captain Chambers, 26, joined the club earlier this week on a three-year contract.
"You don't have to wear the armband to be a leader and that's what we want Luke to be, a leader," said Jewell.
"It's not really about who has the armband. It's about what you do out on the pitch and in and around the club during the week."
Trinidad & Tobago international Edwards, 33, has been with the club since 2009 and signed a new contract in March tying him to Ipswich until the end of next season.