Doncaster Rovers boss Dean Saunders surprised by lack of bids
Last updated on .From the section Football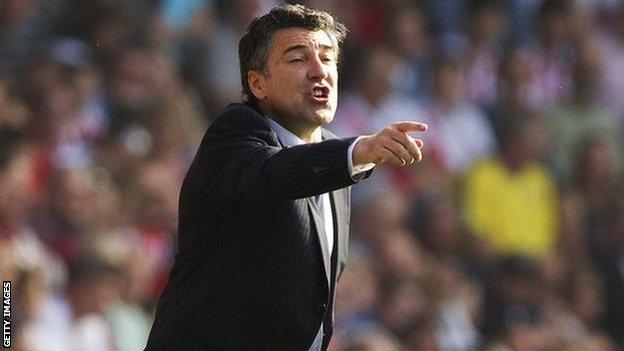 Doncaster Rovers boss Dean Saunders has expressed his surprise at the lack of bids the club have received for James Coppinger and Brian Stock.
Midfielders Coppinger, 31, and Stock, 30, were expected to move this summer.
But Saunders told BBC Radio Sheffield: "We've not had concrete offers for either of them.
"I hope that Brian stays, no one has rung me about him and it's the same situation with James. I'm a bit surprised no one has come in for them."
Rovers were relegated from the Championship last season and released eight players in the summer.
Saunders is wary that the club could end up being exploited by rivals coming in to sign players on the verge of the season to save money.
"We've had to pay all our contracted players all through the summer and I wonder if some clubs are sat there thinking that every week that goes by they've saved a bit of money," he added.
"I certainly don't want to be taken advantage of and if someone comes in for any of the players I'll make sure they pay the right price."