Coventry City win Category Two status in restructure
Last updated on .From the section Football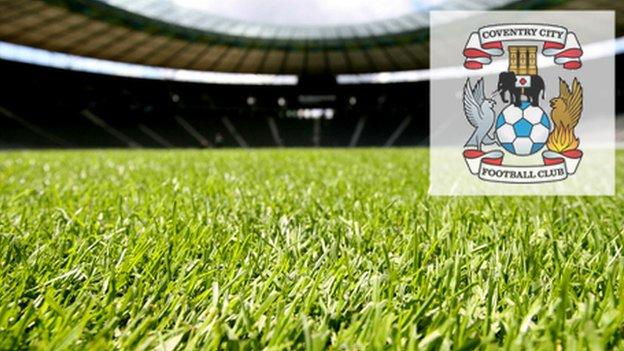 Coventry City have won their place developing young players by being awarded Category Two status in the new Elite Player Performance Plan.
The League One club will receive Football League and Premier League funding allowing them to continue bringing through youngsters.
Greg Rioch will remain in his role as academy manager, while Lee Carsley will be in charge of the development squad.
And up to six people will be hired in new coaching and sports science roles.
"We are delighted to have achieved Category Two status, said Coventry City development director Steve Waggott.
"It's a statement of intent from the club and its owners to say that we want to develop players here and turn them into first team stars of the future.
"We saw that happen last season with several players coming through to earn their stripes in the first team and the plan is keep bringing them through.
"As a club, we could not afford to stand still when it comes to youth development and gaining Category Two status proves we are moving forward.
"There are a lot of big clubs in this region and they are all vying for the best talent so the fact that we have this status sends a message to parents and young footballers that we will develop them both as footballers and people and that they will get a chance to play first team football."
Rioch will be responsible for the development of youngsters from seven to 18 at the club's Sky Blue Lodge training ground at Ryton, while former Sky Blues midfielder Carsley will manage the development squad.
Predominantly Under-21s, Carsley's squad will play in a league format and will include over-age first team players returning from injury.
The Under-18s will play against the same clubs as the development squad, including Leicester City, Birmingham City, Derby County and Nottingham Forest.
"All of the staff are absolutely delighted with this move," said Rioch.
"You only have to look last season at the fact that we had 141 first-team appearances from graduates from the academy under the age of 21 to see the role we have to play."