Zambia striker Jacob Mulenga 'stronger' after absence
By Kennedy Gondwe
BBC Sport, Lusaka
Last updated on .From the section Football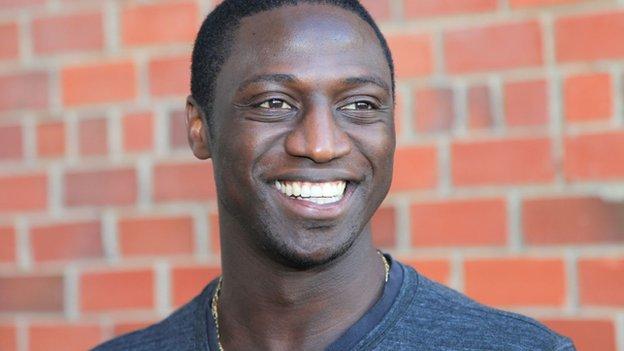 Zambia striker Jacob Mulenga's face fills with a smile when he is asked how it feels to be fit again and back in form.
Now recovered, Mulenga is in pre-season training with his Dutch club Utrecht and has been called up to the Zambia team for a friendly in South Korea on 15 August.
And while he admitted it was painful not to be involved when Zambia lifted the Nations Cup in February, Mulenga is able to take a philosophical stance when he reflects on that time in his life.
"I followed it [the tournament] quite closely on television in Holland and everyone at my club was also following it," he said.
"They knew how much I wanted to be there and how much I'd have loved to be a part of it but it wasn't meant to be."
The 28 year-old, who believes team unity coupled with divine intervention helped Zambia win the trophy, prefers to focus on the future.
And he also believes Zambia have a chance of successfully defending the Nations Cup in South Africa next January if the team sticks together.
But first they must qualify by beating Uganda over two matches to played in September and October.
Mulenga is confident his return to action, after almost a whole season out, will provide Zambia with they boost they need to get the job done.
Particularly as he insists his absence has made him stronger, more experienced and wiser.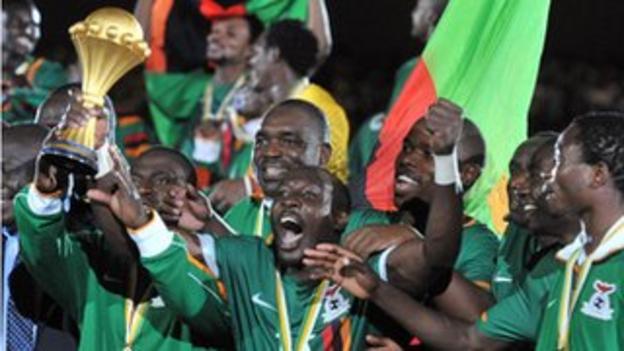 "With me coming back, it just adds more experience and understanding among the strikers," he said.
"To keep our consistency as a team, we really have to maintain our form as players at club level.
"The Africa Cup is a tournament where players keep their concentration at a tournament for month but the qualifiers are spaced out.
"We need a lot of hard work and we need to boost ourselves."
Mulenga also has an eye on the 2014 World Cup finals in Brazil but says his country must take it one game at a time.
After two matches in their qualifying group Zambia are third, one point behind leaders Sudan and trailing second-placed Ghana on goal difference. Lesotho occupy the bottom spot in Group D.