Celtic 'need European success', says Tom Boyd
Last updated on .From the section Football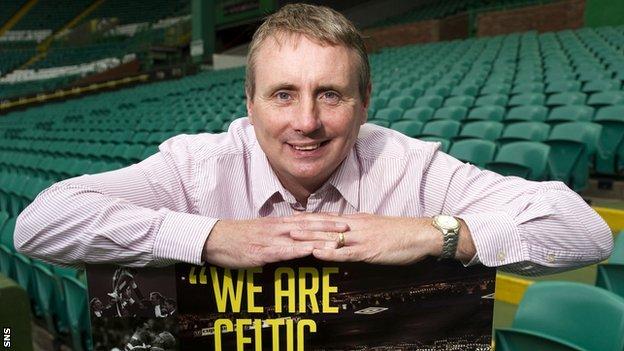 Former Celtic captain Tom Boyd hopes progress in the Champions League will compensate for the loss of their rivalry with city rivals Rangers.
There will be no Old Firm derbies in the Scottish Premier League for at least three seasons after Rangers failed to avoid liquidation.
"You will miss them," said Boyd. "Obviously they are the biggest games in the country, if not the UK.
"But hopefully we will get some Champions League football."
Celtic will enter this season's competition at the third qualifying round and Boyd is hopeful that manager Neil Lennon can still attract good enough signings to ensure progress to the group stage.
"The club is a massive football club, it is renowned worldwide and we certainly hope that attraction is still there to sign targets," said the former Chelsea, Motherwell and Scotland defender.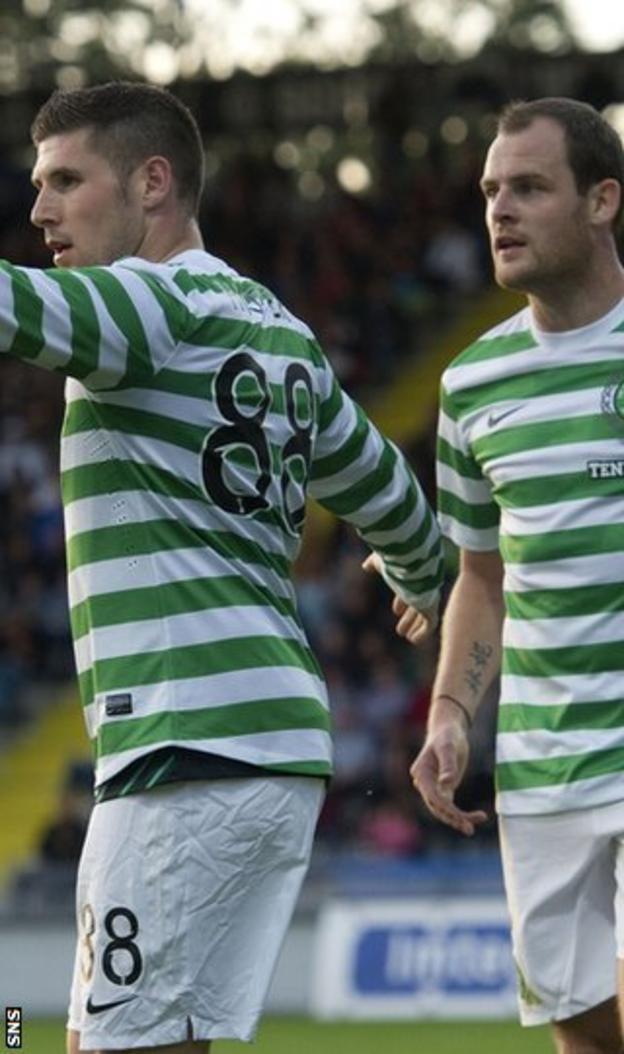 "Obviously you have that potential of the Champions League, which is a bigger stage than Scottish football, so we have got take make sure we are there and in it to attract some quality players.
"Neil will want to try and add to that squad no matter what. He certainly sees areas where he thinks he can improve the team and obviously that depends on the funds available, regardless of whether they make the Champions League or not."
Boyd urged the fans of Celtic and other clubs to back their clubs as Scottish football tries to repair the damage that has led Rangers' new owners to form a new company to start again in Division Three.
"If it has been damaged, it has been damaged by one club and what has gone on with them and it is the consequence of that," he said.
"Every supporter knows it could be a difficult season financially because of the repercussions.
"The supporters now have got to get behind their own teams and help promote Scottish football."
Boyd thought Celtic were likely to retain their SPL crown but dismissed the idea that they would stroll to their 44th top-flight title despite the expected cost cutting at other clubs because of financial problems.
"You would imagine, with the squad that Celtic have at this moment in time and, if they continue the form they showed last season, then yes, they should go on and win the league," he said.
"There is never a guarantee. It depends on the strength of the other squads.
"You look at Motherwell, they did exceptionally well last season and Hearts should be back there again."