Rangers: John Brown to launch takeover campaign
Last updated on .From the section Football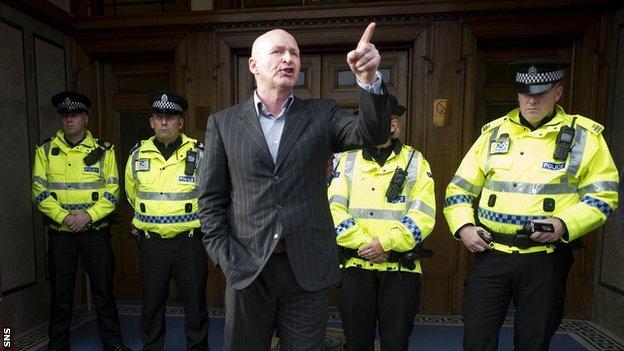 Former Rangers player John Brown has put £40,000 of his own money into a fans' fund he hopes will wrest control of the club from the Sevco consortium.
He has already urged fans to boycott season tickets for the new Rangers that Sevco hope to field in Division Three.
"It is only right that as I have been out in the front of this, I should put my own money in too," said Brown, who is to launch Rangers For Change.
"I'm not a wealthy guy and £40,000 represents a huge commitment for me."
Brown gave up his job as a Rangers scout to lead takeover attempts after the consortium led by former Sheffield United chief executive Charles Green bought Rangers' assets for £5.5m after the failure to avoid liquidation.
"I have meetings with bankers and lawyers arranged for the next two days and believe that, by the end of the week, I will be able to release further details of how Rangers For Change will work."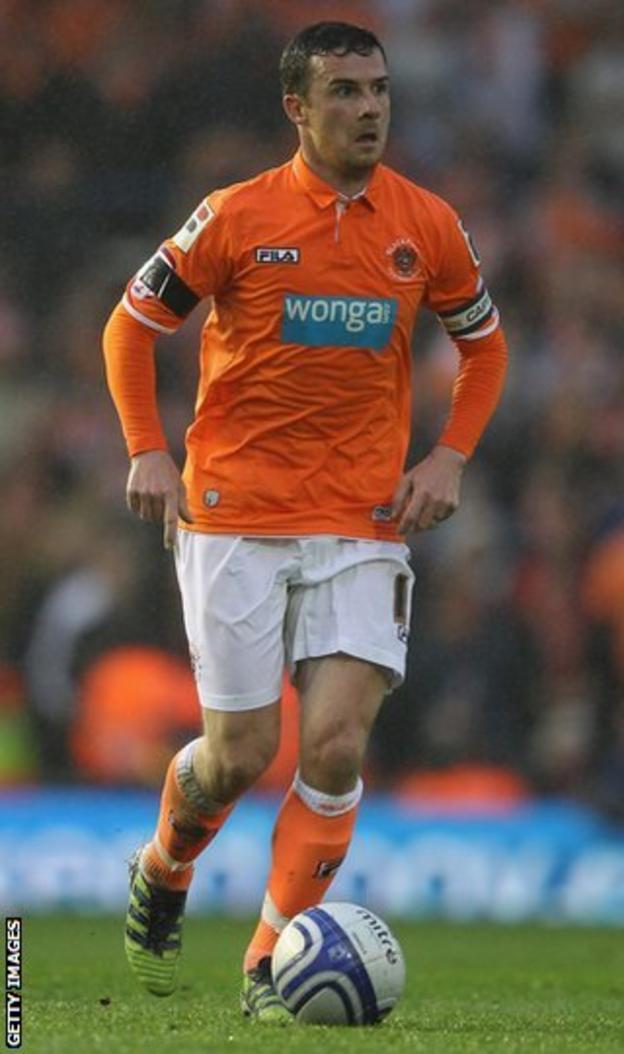 Brown wants wealthy people and former players to each match his £40,000 donation in the hope of raising about £10m he believes could buy out the consortium on behalf of the club's supporters.
And he claims to already have the support of former Rangers captain Barry Ferguson, the former Scotland midfielder presently with Blackpool.
Brown, a member of the Rangers team that won nine titles in a row in the 1990s, said: "I have spoken to Barry and he has promised me that he is 100% behind me.
"He is out of the country on a pre-season training trip, but there is no doubting his commitment and his enthusiasm for my deal.
"Because of his pre-season training and playing commitments, it will be a couple of weeks or so before we will be able to sit down together and hammer out the details.
"But I can assure everyone how excited Barry is to be given this opportunity to do something for the club he loves."
Brown is suspicious of the motives and backers of the Sevco consortium that bought Rangers' assets for £5.5m after the failure to avoid liquidation and retain a place in the Scottish Premier League.
Sevco is negotiating with the Scottish FA to field a new Rangers in the Third Division next season, but Brown wants fans to boycott the new club and force it to sell because of a lack of funds.
"Getting Barry on board at this early stage is a huge boost for our plans and I believe that he is just the first of many other well-known names from Rangers' past who will be happy to back this commitment to the club's future," added Brown.