Viva Les Davies - Marc Lloyd Williams

By Marc Lloyd Williams
Welsh Premier League's all-time leading goalscorer
Last updated on .From the section Football
Until Monday, Les Davies of Bangor City was a virtual unknown outside of the Welsh Premier League.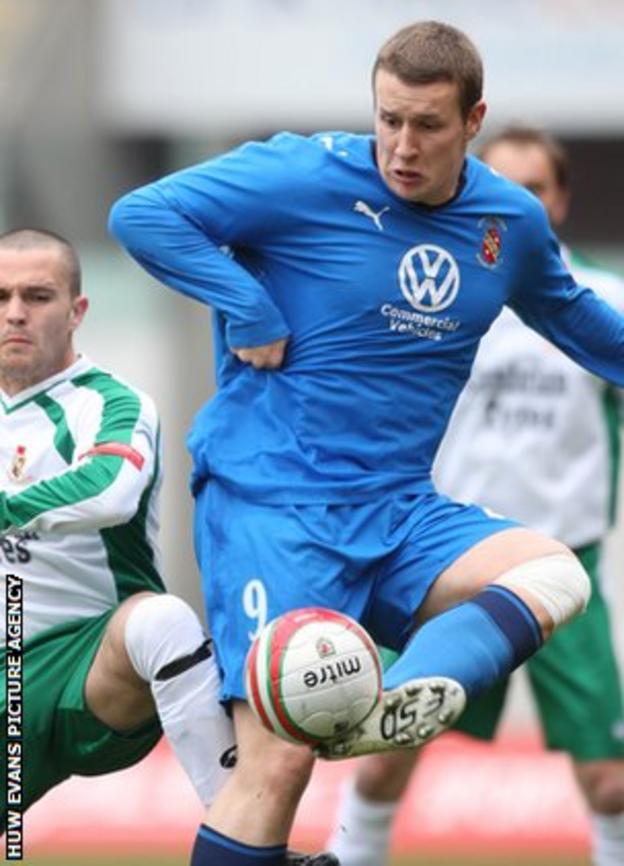 Last season, striker Davies was selected in the team of the season by WPL managers. He had a tremendous campaign and his unavailability through suspension was a big blow to Bangor's hopes of retaining the title on the last day of the season.
Davies, nicknamed 'The Truck', has no doubt been a very busy man over the past 48 hours, conducting interviews with various media outlets.
I, for one, know exactly how proud Les will be feeling as it is exactly 10 years since I was generating the same kind of attention throughout Europe whilst leading the chase for the European Golden Boot against the likes of Thierry Henry, Alan Shearer, Ruud van Nistelrooy and Brazil's Jardel.
The media attention was unreal at the time. TV, radio and newspaper journalists were constantly on the phone asking for interviews.
For Les, it will probably take time for all this to sink in once the media attention dies down.
Davies started out as a winger for local Ynys Mon-based side Glantraeth, although he did make six substitute appearances for Bangor's local rivals Caernarfon Town in the WPL as an 18-year-old.
It was with the islanders that he caught the eye of then Bangor City manager Peter Davenport with a magnificent display in a Welsh Cup tie against the Citizens.
Davies didn't have the best of times in his first spell at Bangor but with his next club Porthmadog, under the management of ex-Bangor player Viv Williams and current Wales coach Osian Roberts, he started to blossom in the WPL.
I was playing for TNS at the time that Les was with Porthmadog and in training in the build-up to games between the two teams we used to tease our full-back Martyn Naylor that 'The Truck' was waiting to roll him over.
At the time, Naylor was one of the WPL's best full-backs and was always tormented by the powerful attacking style and force of Davies.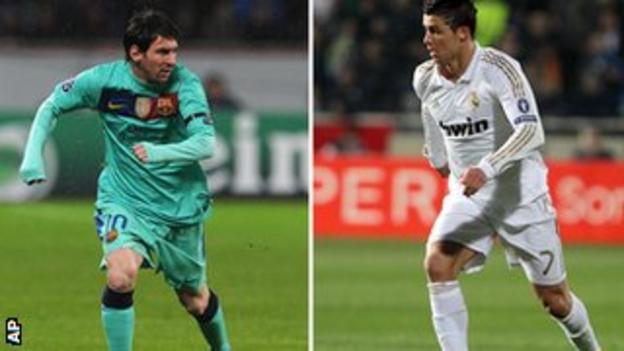 It was this that attracted Bangor City to re-sign Davies at the beginning of the 2006-07 season, with coach Neville Powell giving him a more central role.
Since then Davies has continued to be a force and has utilised his main attributes of pace and power to terrorise WPL defences week in week out.
He has become a terrace hero for the Citizens, not only for being a local lad but also for his performances on the pitch, which are full of desire and a determination to succeed.
If he wasn't before this season, Davies will soon become a marked man whenever he plays for Bangor and I imagine it is a challenge he will thrive upon.
However, I don't think he'll have any chance of winning the award when Uefa cut down the list to three players in a month's time.
I think the award will go to one of the more renowned players, with Lionel Messi, Andres Iniesta and Cristiano Ronaldo being the strong favourites. Although, Didier Drogba, who was pivotal in Chelsea's Champions League triumph could be up there with a shout of making the top three.
For Les Davies, as with me 10 years ago, it's not just about winning the award, it is simply the prestige of being named amongst the world's best players.