Dennis Greene appointed as Histon manager
Last updated on .From the section Football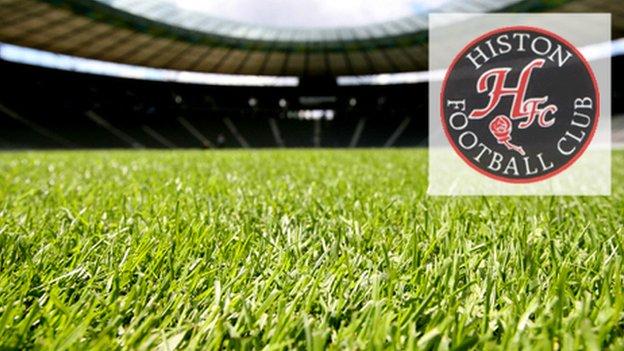 Blue Square Bet North side Histon have appointed Dennis Greene as manager.
Greene told BBC Radio Cambridgeshire: "The club have given me a budget that I think is workable but it's going to be a challenge for sure.
"It's a big plus, it's a higher level [than St Neots] and whatever is in the past is in the past."
He added: "We obviously need some more players, which we're working hard on."
Although Page was the "first choice" of club chairman Russell Hands, he had also said they would not pay over the odds to keep David Livermore's former assistant as their manager.
In a statement on the club's website, the board say that they were unable to make the "financial commitments" to Page that he required. However, the board also sought to reassure fans about the club's financial position.
"New funds must be secured before we make further commitments in terms of playing staff," the statement read.
Greene added: "In some people's eyes, I had the best budget in non-league football [at St Neots] and now, in other people's eyes, I've got the worst budget.
"If we can do well, people can look at me and say I've not bought the success this time. We're going to work hard here."
Greene will be joined by former St Neots assistant manager Tony Scully, while Angus Meichan has been appointed as academy manager.
And Greene agrees with the board that they would like Page to stay with the club.
"His heart and soul is in Histon," he said. "He's done a wonderful job with the scholars and hopefully that'll continue into the future."
The board also admit to having "made mistakes" in the communication of news relating to the appointment of a new manager.
"Communicating the progress of important and often delicate discussions in a way that is informative but that protects and respects the privacy of those involved is an art in which we are not skilled and for that we apologise to our supporters," the statement reads.