Southampton agree fee with Rangers for Steven Davis
Last updated on .From the section Football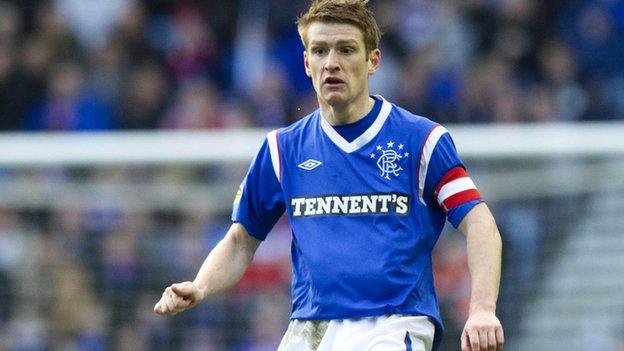 Premiership new boys Southampton have agreed a fee with Rangers for midfielder Steven Davis.
The Northern Ireland international had agreed to join Saints earlier this month after rejecting a move to the new Rangers created by Sevco Scotland.
The Scottish club then blocked the player's international clearance but the two sides have agreed an undisclosed fee for the 27-year-old.
"This is good news for all parties, now we can all move forward," said Davis.
The news came 24 hours after Fifa granted temporary dispensation for four of Davis's former team-mates - Steven Naismith, Kyle Lafferty, Steven Whittaker and Jamie Ness - to join Everton, Sion, Norwich and Stoke respectively.
And Whittaker will make his debut for the Canaries in a pre-season friendly against Hertha Berlin in Austria.
Davis's move to Southampton had yet to be ratified, but the former Rangers captain is delighted that a deal has now been reached between the clubs, allowing him to sign a contract until 2016.
"There was an element of uncertainty at how long it would take to get the transfer papers through, so I have to give credit to the [Southampton] executive chairman Nicola Cortese for wanting to get it done and removing the need for things to drag on any longer," he told Saints' website.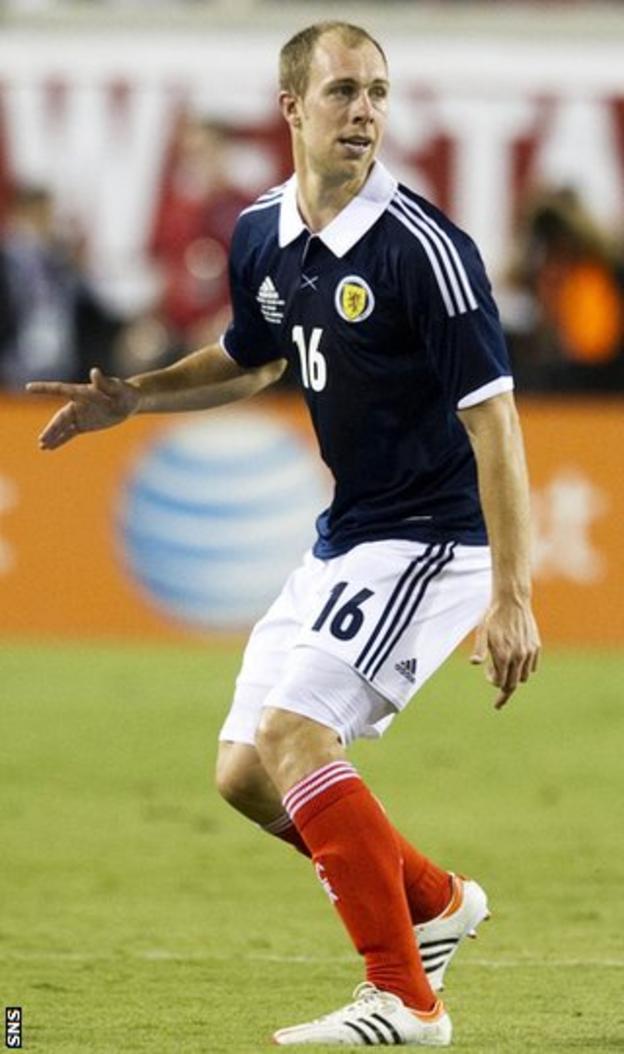 The players' union, PFA Scotland, had argued that the players were free agents because the old Rangers was heading for liquidation and the players had refused to have their registration switched to the new company.
Sevco chief executive Charles Green insisted they were in breach of contract and that he would seek compensation, with Coventry City the first to agree a fee after they signed Scotland Under-21 forward John Fleck.
"I am delighted that we have agreed terms over the transfer of Steven Davis," Green told Rangers' website.
"Southampton have acted in good faith during the process.
"We wish them every success and they have signed a player who will undoubtedly make a great contribution to their club - just as he did at Ibrox."
Southampton explained they were keen to avoid the kind of delay in registration that has led to Lafferty missing the start of the Swiss league season.
"Both clubs have been in discussions to reach an amicable solution that would avoid the need for the player's international transfer clearance to be agreed at a Fifa tribunal," they explained.
"Saints' executive chairman, Nicola Cortese, has now reached a favourable agreement with Rangers that is in the best and fairest interests of all three parties.
"This negates any possible delay in the transfer proceedings and sees Davis's registration transferred to Southampton with immediate effect."
Davis is with Saints at their pre-season training camp in France, where he is close to a return to full fitness after a minor injury.