Four African nations target men's Olympic football gold
Last updated on .From the section Football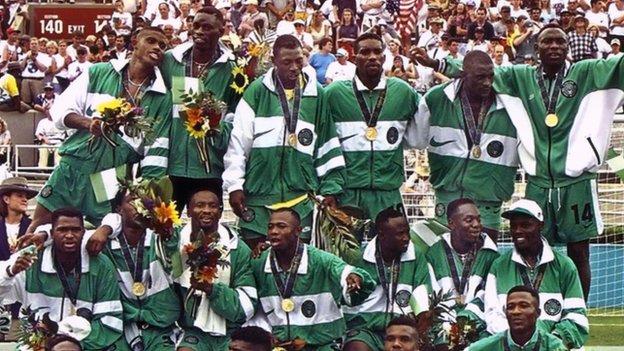 For the first time, Africa will have four nations going for gold at the Olympic Games - as they aim to emulate former winners Nigeria and Cameroon.
Morocco, Egypt, Senegal and African champions Gabon all begin their London 2012 campaigns on Thursday.
Senegal play hosts Team GB in Group A while Gabon face the Swiss in Group B.
Egypt, making their 11th appearance in the Games, take on Group C favourites Brazil and in Group D, Africa's under-23 runners-up Morocco face Honduras.
SENEGAL
The West Africans were the last side to qualify for the games after they beat Oman in a play-off in Coventry in April.
They reached the play-off after finishing fourth at the inaugural African Under-23 Championships in Morocco last year.
Despite failing to secure the release of Newcastle United striker Papiss Demba Cisse as one their over-age players, Senegal are still confident they can cause an upset on their Olympic debut.
Mohamed Diame has been released by his new club West Ham United to play and thinks facing Team GB in the opening game is an advantage.
"It's good for us to start against them because it will take time for the British players to get to know each other properly," he told BBC Sport.
"If we can start well then we have a great chance to go to the quarter-finals."
GABON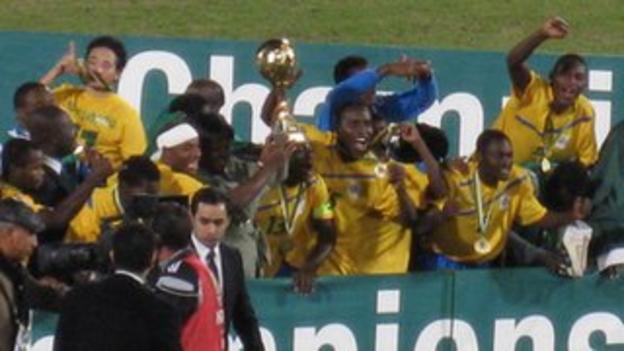 Gabon surprised many by winning the inaugural African Under-23 Championship but their preparations for the Games have been far from ideal.
They look set to have just 16 players for their debut rather than 18, with French side Lorient refusing to release defender Bruno Ecuele Manga as an over-age player while defender Emmanuel Ndong Mba is out with injury.
Coach Claude Mbourounot flew home to France on Sunday following the death of his mother but has now rejoined the squad.
Meanwhile, the Gabonese coach has also complained about the lack of support for his team in the build-up to the Games.
"Preparations haven't been going very well," he told BBC Sport when he named his squad earlier this month.
"We've had difficulties implementing this programme for a long time for several reasons that I cannot go into. But what is sure is that we are not well-prepared."
Despite the varying issues, they have been boosted by the news that goalkeeper Didier Ovono has been released by Le Mans as one of their over-age players.
Another France-based star Andre Biyogo Poko of Bordeaux has also joined the squad after failing to make the original squad with injury.
MOROCCO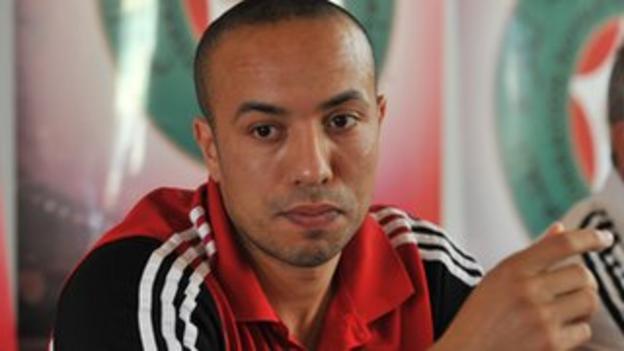 Morocco, who lost on home soil to Gabon in the final of the African Under-23 Championship, have been boosted by the availability of several players who were not released for last year's qualifying event.
The team will also have the added leadership skills of Houssine Kharja, who captained Morocco at this years Africa Cup of Nations, with the former Inter Milan midfielder qualifying as an over-age players.
Coach Pim Verbeek, who led Australia at the 2010 World Cup in South Africa, has concerns over the effects of fasting on those of his players who are observing the holy month of Ramadan.
"This is a new world for me so I have no idea how [Ramadan] is going to influence my players," said Verbeek.
"Maybe half of them will be fantastic and maybe half will be disastrous. That makes it a little unpredictable to be honest."
Morocco are contesting their seventh Olympic football tournament and are looking to get past the group stages for the first time since 1972.
EGYPT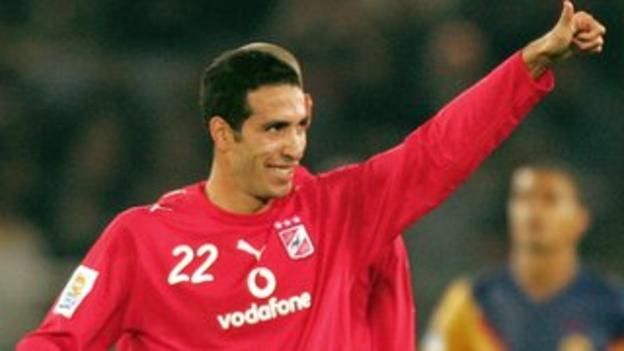 Egypt have had one of the most comprehensive build-ups to the Games, playing friendlies all over the world with coach Hany Ramzy looking at over 70 players in action.
In addition, the team earned invaluable competitive practice when called up to play Egypt's final two 2012 Africa Cup of Nations qualifiers - after it became apparent that the Pharaohs could no longer qualify.
The Egyptians grabbed their place at the Games after finishing third at the under-23 event in Morocco, beating Senegal, and they will be making their 11th appearance at the Olympics but their first since 1992.
"We have to show that despite the problems in our country we are still proud to play for Egypt," says coach Hany Ramzy, who stood out for his side at the 1990 World Cup.
"We have to show that football in Egypt is still alive. Hopefully in the end, we can show that we still have the sport of football in our country."
Captain Mohamed Aboutrika, one of the three over-age players in the squad from Al Ahly, said the setbacks have given him and his team-mates extra motivation to do well at the Olympics.
"The country needs something to smile about," he said. "We have a great team with a lot of motivation and I think we will have a great participation in these games."